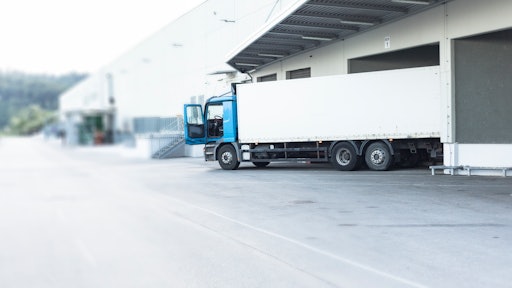 Food is very fungible, says Tony Pelli, supply chain risk consultant at London-based BSI Group, a 117-year-old global business standards company. According to the dictionary, that means it's interchangeable.
For cargo thieves, that makes food a desirable target. "It's easy to find people to buy food," Pelli explains. "They sell it into the black market or to legitimate companies. They can pose as distributors. Once it's in the supply chain, there's no evidence after it's consumed." 
No country or region is safe, Pelli adds. "In South America and India, staples like wheat, rice, soy and corn are stolen. In the United States, Germany, the U.K. and Italy, things like energy drinks are stolen a lot. Regional specialty foods are targeted, too. In Italy, aged Parmesan cheese; in Chile, salmon; and France, champagne. In the United States, higher value fish and meat are targeted." 
Tentacles of Cargo Theft
Some areas, of course, are higher risk than others. Late last year in Mexico, specialty foods and a high-risk region came together in a perfect storm when 14 trailers carrying about 25 tons of frozen octopus were each hijacked. 
Over a 30-day period, thieves stole trailers in the Yucatan region on federal roads between Veracruz and Puebla. At last report, authorities had caught three thieves and recovered only one shipment, according to The Yucatan Times. Shipments now are being guarded by the Mexican army and navy. 
"In most countries, there are high-risk areas where it's easier to target food than other products," Pelli says. "Southern California, Rio and Sao Paolo, Brazil, are others. And there are a lot more food shipments than pharmaceuticals and electronics." 
Sometimes, even though the thieves might escape, the authorities catch the "middleman." In 2010, a man named Johnny Ray Smith was arrested by the FBI and later sentenced to four years and two months in prison on charges of conspiracy; buying, receiving and possessing stolen goods; as well as money laundering. He also was ordered to pay approximately $994,000 in restitution. 
The FBI said Smith and a partner—who received a lesser prison term for cooperating in the investigation—bought and received goods stolen from nearly two dozen interstate tractor trailer and container shipments valued at just under $2 million. They then sold the goods at discounted prices to wholesalers and consumers in the Southeast U.S. Many of the products were en route to major retailers, including Best Buy, Lowe's, Target and Walmart. Among the goods was an $86,000 shipment of Starkist canned tuna. 
The Path of Least Resistance
Cargo thieves seek the easiest target, says Michael Notarangeli, executive vice president of logistics at Maine Pointe. "Opportunistic thieves will simply work a 'pareto' of highest value freight with the lowest level of security and governance and then make their move." (The pareto principal, also known as the 80/20 rule, states that for many events, roughly 80 percent of the effects come from 20 percent of the causes.) 
"Owners and shippers of high-value freight have changed processes and added security measures to protect their shipments, while the food and beverage industry has lagged in this area," Notarangeli adds. "Some of the problem is the very nature of the food and beverage supply chain—well-marked vans or reefers, multiple stops on a route, a single driver leaving the truck, and cargo unattended while delivering inside." 
Unattended trailers and loaded trailers waiting for pickup at a dock or awaiting transfer in a yard are also targeted. Even the driver shortage plays into it. "With capacity tight, new drivers may arrive to take a shipment. Shippers must ensure that proper vetting procedures are in place to verify credentials before releasing the shipment," says Notarangeli. 
Fictitious pickups are on the rise, according to the SensiGuard Supply Chain Intelligence Center, which has documented increases in both the volume and value of cargo theft year-over-year since 2008. "In these events, cargo thieves arm drivers with fake IDs or devise fictitious businesses to pick up cargo as a way to divert and steal goods," the company says on its website. "These criminals know how to navigate load boards and effectively target high-value loads." 
The Way of the Criminal
SensiGuard Supply Chain Intelligence Center's Global Cargo Theft Risk Assessment report for 2018 assigns a cargo theft risk rating (from one to five, with five being most at-risk) to each country, based on seven categories: corruption and organized crime, weather and natural disasters, war and terrorism, labor disputes, cargo theft, civil unrest, and infrastructure. 
The report also shows the modus operandi (M.O.) of thieves around the world. Here's a brief look at a few of them, with their cargo theft risk rating in parenthesis: 
United States (4): Typically, the entire tractor and/or trailer are stolen while unattended at a truck stop or rest area. Pilferages have been recorded outside of destination facilities and can be indicators of a larger scale theft to come.
Mexico (5): Over 70 percent of thefts occur in-transit, where cargo vehicles are intercepted by groups of armed men. Criminals employ tactical jammers to block GPS signals while they unload cargo in nearby warehouses.
Bolivia (4): Criminals take advantage of the slow speed of cargo vehicles on slopes or passing the speed reducers to climb on it from trees, cutting the tent to then throw the load to the road without the drivers noticing.
Panama (3): The most common M.O. is the impersonation of police officers to detain vehicles, at which point a group of armed men threaten and restrain drivers. Recently there have been reports of incidents in which a woman drugs the driver so he can be beaten and robbed by her accomplices.
Brazil (5): Most thefts occur by hijacking, when the load is in-transit or being unloaded at its destination. Drivers are approached by armed men, and the truck is either taken or the drivers are forced to follow them to a deserted place where the cargo is transshipped.
South Africa (5): The use of heavy firearms and explosives is common practice and drivers are often shot. 
Fighting Back
Cargo thieves are adept with technology, so it is incumbent upon logistics companies to fight fire with fire. One method, SensiGuard says, is with an electronic freight security (EFS) system. 
EFS programs specifically focus on the highest risk areas of transportation, where the majority of full-trailer load cargo theft occurs. Embedded devices in the cargo provide real-time location, status and condition via the Internet of Things (IoT) and GPS devises, providing critical alerts should the truck go off course or stop for too long. 
Maine Pointe's Notarangeli advises shippers and operators to take a multiprong approach to prevent cargo theft. Some best practices include:
Build awareness around safety and security of all actors in the supply chain.
Modify business processes to eliminate gaps in security.
Know your drivers—ensure that warehouse staff are checking credentials and performing extraordinary security audits to prevent fake drivers from infiltrating the supply chain.
Improve visibility and tracking of higher value inventory/rolling assets, and install security protocols all along the fulfill

ment continuum.

Install locking, access control and theft prevention technology on vehicles and trailers, warehouse conveyance, and harden the warehouse security.
Consider driver teams to prevent unattended freight. 
"The first few items on this list are about building awareness, conducting training, changing practices/processes, and operator behavior," he says. "The last few require a higher level of investment, but will help ensure a total value solution by reducing long-term costs and mitigating risk for the operator. Firms that take a proactive, asymmetrical approach will maintain an advantage when it comes to preventing cargo theft and ensuring a safe and secure supply chain."
Barry Hochfelder is a freelance journalist who has covered a variety of industries in his career, including supply chain. He also served as the former editor of Supply and Demand Chain Executive. Hochfelder is based in Arlington Heights, Illinois.