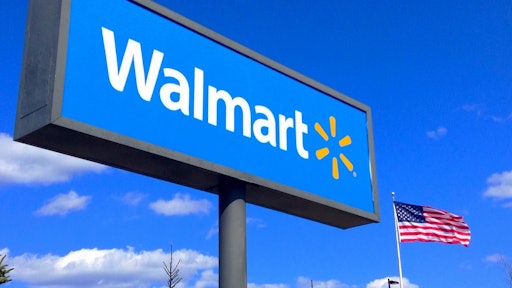 With the latest round of tit-for-tat tariffs going into effect today, Walmart has warned that any additional duties could force the company to hike prices.
In the letter, written two weeks ago to U.S. Trade Representative Robert Lighthizer, the company says that the tariffs would impact prices of everything from food products, to beverages and personal care items, Reuters reports. Walmart continued to urge the two countries to find solutions that won't hurt the consumer.
"As the largest retailer in the United States and a major buyer of U.S. manufactured goods, we are very concerned about the impacts these tariffs would have on our business, our customers, our suppliers and the U.S. economy as a whole," Walmart wrote.
According to Reuters the retailer named that gas grills, bicycles and Christmas lights could be directly affected by the tariffs.