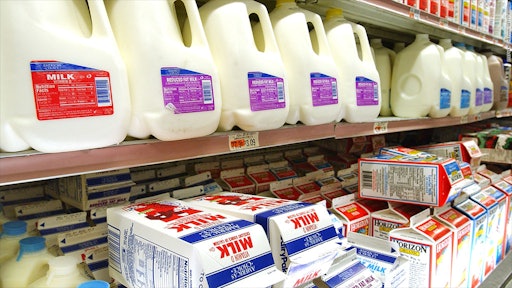 Demand for milk is outsourcing the amount of dairy farms worldwide. Four years ago, farmers were making heavy profits from the sale of milk, but now the situation is reversed.
In northwestern Ohio, low milk prices are causing dairy farms to close or liquidate a large portion of their herds. Currently, at least 10 dairies have reduced their herds over the last year.
According to the state Department of Agriculture showed Mercer County had 121 dairies six years ago and now only has 89. Auglaize county has 35 compared to 58 that was then reported. The Modesto Bee reports that the state saw a drop in 59 licensed dairy farms over the past five months.
In order to remain profitable, smaller dairies have had to increase their size. However, the investment is too much of a risk.
In 2014, milk prices averaged $23.26 per 100 pounds. The average this year is at $14.43, a 38 percent decline, the Modesto Bee reports.
Agriculture officials are expecting more dairies to close in the future.