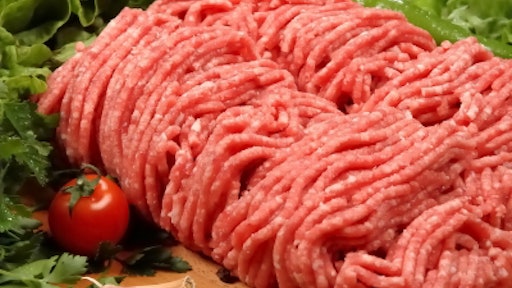 The U.S. Department of Agriculture's Food Safety and Inspection Service proposed to require all makers of raw ground beef products, including retailers that grind their own, to keep more records so sources of ground meats can be more easily traced, according to The Journal Star in Lincoln, Neb.
"The improved trace back capabilities that would result from this proposal will prevent foodborne illness by allowing FSIS to conduct recalls of potentially contaminated raw ground products in a timelier manner," said USDA Deputy Under Secretary for Food Safety Brian Ronholm in a news release. "By requiring retail outlets to maintain improved records on sources for ground products, the proposal will enable FSIS to quickly identify likely sources of contaminated product linked to an outbreak." The most common foodborne illness associated with ground beef is infection from e. coli bacteria.
Retail outlets regularly make ground beef by mixing cuts of beef from various sources. This proposal, if finalized, will require them to keep clear records identifying the source, supplier, and names of all materials used in the preparation of raw ground beef products.
To read more, click HERE.