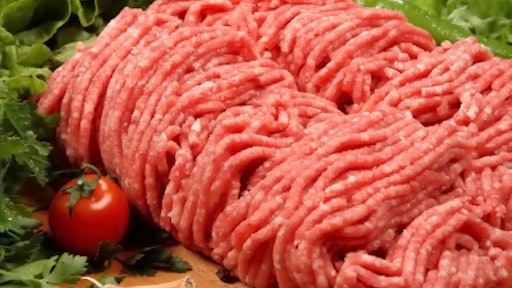 Last month, an E. Coli O157:H7 outbreak that caused 11 people to become ill in four states resulted in a recall of 1.8 million pounds of ground beef products that were produced by Wolverine Packing Co. of Detroit, according to Norton Rose Fulbright LLP, a Canada-based law firm. The ground beef products at issue include Angus Steak burgers and ground beef patties that were produced between March 31 and April 18.
The E. Coli O157:H7 bacteria can cause serious illness and even death. Symptoms typically develop within two to eight days after exposure and include major abdominal issues.  In some cases, patients may develop hemolytic uremic syndrome (HUS), which can result in kidney failure.  The illnesses linked to the E. Coli strain at issue occurred between April 22 and May 2.
One of the affected individuals, Rachel Tamminga, filed a lawsuit against Wolverine Packing Co. of Detroit, Mich. seeking at least $25,000 after being hospitalized with the E. Coli bacteria from consuming the tainted beef products.
Officials from Wolverine Packing Co. of Detroit stated that none of its products tested positive for any strains of E. Coli, but the company issued the voluntary recall of the beef products as a precaution. Wolverine had sent the beef products to grocery stores, delis, and Gordon Food Service Marketplace, a multi-state distributor. Gordon Food Service Marketplace, based in Michigan, sent the meat to stores in Illinois, Indiana, Florida, Kentucky, Ohio, Michigan, Pennsylvania, Wisconsin, and Tennessee. Meat distributors in North Dakota, Virginia, and Georgia have also been found to distribute the affected product. A complete list of retailers that received the recalled meat will be posted by FSIS. 
FSIS continues to investigate whether any additional states received the affected meat and are working with the CDC to identify any additional illnesses related to the same strain of E. Coli.  Unfortunately, it is unclear what restaurants received the tainted meat product, as FSIS rules do not require restaurants to be a retail outlet subject to identification. 
FSIS recommends that consumers should cook ground beef completely to an internal temperature of 160 degrees Fahrenheit and eat only well-done burgers served at restaurants.