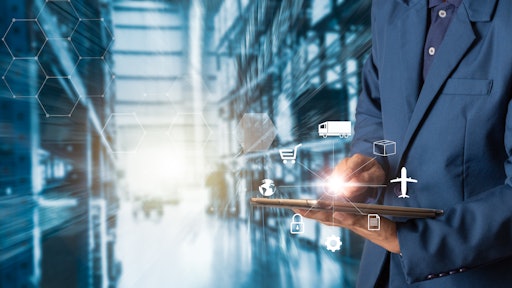 Getty Images
The food industry from farm to plate must deal with risk perhaps more than any other industry, and the pressure will not subside in 2023. Soaring input prices, record drought, staff shortages and increasing cyber risks all threaten to slow success across the supply chain.
Managing cost while remaining flexible enough to implement innovation based on market trends will be the key to staying vital and profitable in the new year. A best-in-class risk management and insurance strategy — and nimble HR — can help any food business thrive. Make preparations now to address the following challenges as the calendar page turns:
Spiking input costs
There are obvious culprits for price spikes of inputs and product costs: Russia's invasion of Ukraine in February and China's zero-COVID-19 policy exacerbated global supply chain disruption with sharp reductions in fertilizer, seed and fuel production.
The ongoing war in Ukraine has created high prices and volatility in the wheat market throughout 2022, for example, as Russia agreed to allow exports of grain and then backed out of the deal in late October.
This roller-coaster ride means staying profitable in this environment demands flexibility. Vertical integration is a time-tested way to help tame input costs and improve efficiency. But strong risk management, insurance and financial strategies will be needed to maintain profitability as well.
Ongoing labor crisis
Recruiting employees and retaining them has been a challenge throughout the food industry even before the COVID-19 pandemic, and that has made things even worse. Further, even as the pandemic has eased its grip, the labor shortage has not and there's little reason to believe significant change will occur in 2023.
To lower turnover and keep employees safe and healthy, emphasize worker training and onboarding. Create personalized benefits based on employees' unique needs to offer a quality employee experience that attracts and retains workers.
Climate impacts and system control factors
Food industry cannot change the weather, but the weather certainly has changed the risk profile for the industry. More severe storms, droughts, and wildfires pose serious challenges for the food supply chain, which must anticipate and manage these risks to remain viable.
On the system control side, underwriters are inspecting industrial control systems before offering coverage. Without such controls set properly, food manufacturers can face substantial damage to the manufacturing line.
Given this environment in 2023, staying resilient is directly tied to proper risk management. For agribusiness as a whole, rates will rise across the board, with particular pressure on excess liability coverage, property, and cyber liability coverage.
Growing cyber risks
Cyber risks will continue to be a critical security concern. Throughout the supply chain, businesses have implemented technology to cope with labor shortages and improve quality.
However, this shift has increased exposure to cyber risks, as bad actors can potentially hijack equipment or computer networks. Risks include reputational damage, the financial loss of a ransomware attack, logistical delays in the event of a manufacturing shutdown or even recall of compromised product, which leads to collateral damage to the business.
Monitoring control systems, employee cybersecurity training, adoption of multi-factor password authentication, and cyber insurance are important strategies for managing cyber risk.
Assess and address your areas of greatest risk. Protect food and beverage systems from cyberattack, and be prepared for cyber coverage rate increases of 10-20% from 2022. Product recall insurance and product liability coverage can protect food manufacturers from costs related to product recalls and liabilities, which can run into the millions of dollars.
Develop a specialized plan
Food producers and processors should develop a tailored strategy now to protect the entire supply chain, support its workforce, and maintain a strong bottom line into 2023. The mission of this strategy should consider the following:
· Understand loss trends.
Understand the root cause of any large losses and explain to insurance carriers the measures implemented to prevent future losses. Review alternative markets appropriately as needed.
· Emphasize onboarding and training.
With many employers hiring less-experienced workers, it's more important than ever to focus on onboarding and training to set the right expectations and avoid costly accidents and injuries.
· Protect employees.
Once you have them on board, support employees' health, safety and well-being. Give them the ability to personalize their benefits without increasing costs.
· Move quickly to close claims at low costs.
In the event of a loss, lean on a claims management specialist to help close claims quickly and at the lowest possible cost to minimize any negative long-term loss experience.