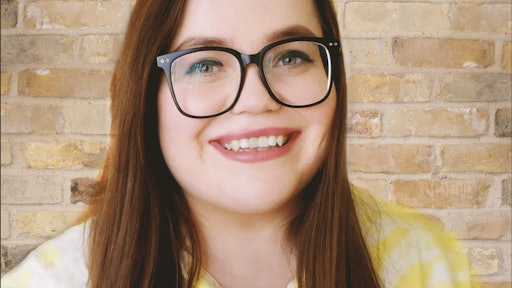 Two days before my mom's 64th birthday she received her first dosage of the Coronavirus disease (COVID-19) vaccination. A week after that, one of my friends from college told me she tested positive. A month before, my best friend's dad passed away from complications of the virus – he was only 51.
All these people I mentioned above are essential workers. One works doing COVID-19 intake at a hospital, another works in a restaurant and one was an employee at a prison. They were all people we applauded for every night at 8 p.m. because they helped give us a sense of "normalcy" while we stayed home. But still, only one of those people received a COVID-19 vaccination in the month since they began rolling out. One didn't even get a chance. 
According to Wisconsin Public Radio, only 5% of the state of Wisconsin has received at least one dose of the two-shot vaccine. Meanwhile, starting Jan. 25, phase 1B begins, allowing Wisconsinites 65 and older to get vaccinated. At the time of this publication, there is still no word on when restaurant/grocery workers, truckers, warehouse workers and teachers will be eligible for the vaccine.
The state's supply is simply too low to handle all the people that need to receive the vaccine. Wisconsin Public Radio reports that it could take upwards of two months just to vaccinate the 700,000 residents in the 65 and older age group.
In a webinar hosted by the International Foodservice Distributors Association (IFDA) and the CDC, Janell Routh, medical officer on the COVID-19 vaccine task force, explained that there are a large number of frontline workers in the foodservice and agriculture industries across the country and that local officials may need guidance on how to sub-prioritize the vaccine. This means, certain people could get the vaccine before others even if they have the same job based on if their location has higher transmissions or underlying conditions.
If I can be completely honest with you, reader, I'm tired. I'm tired and I'm sad. All media publications, including Food Logistics, have been covering COVID-19 since before it was classified as a global pandemic. None of us could've predicted that one year later we would be where we are today. My friends keep on getting sick because they have to work, I worry about my elderly parents, my fiance's school went back to a full in-person model and I can't shake the feeling of holding my friend as she grieved the loss of her father. It's almost like worrying about contacting COVID-19 has become a second full-time job. I wished so hard for a vaccine, but the slow rollout has had me feeling more afraid than before.
In a study by Nielsen, 64% of respondents said they won't take an approved COVID-19 vaccine when offered.
"The conversation surrounding the vaccine has been dominated by logistics: drug administration approvals, the speed of production rates, countries vying to secure enough doses to vaccinate their populations, and most recently concerns around scaling and speeding up the rollout in countries around the world," said Scott McKenzie, Global Intelligence Leader, NielsenIQ in a press release. "Confidence levels around the vaccines and the desire to take the vaccines certainly may change as countries begin more concerted rollouts and deliver education campaigns around the vaccines. But clear signals indicate that the arrival of vaccines won't automatically flip a switch to put the world back on its pre-COVID path."
The same survey found that health concerns regarding the vaccine still remain prominent. Over 50% of respondents say that they lack the confidence to dine out, while 70% said they wouldn't feel confident traveling overseas. In addition, financial burdens are still burdening consumers, with 52% of respondents saying they won't be confident in their personal financials by the time they get vaccinated.
Along with the general lack of confidence, there is still a lack of culturally appropriate vaccination information in multiple languages. In addition, CDC officials say that missed days may occur due to post-vaccination side effects, which could impact the supply chain.
The world has been keeping such a close eye on COVID-19, that it helped fast track research into the virus, but there is still so much we don't know.
What we do know is this:
The COVID-19 vaccine has been rigorously tested before being approved by the United States.
The vaccine will not give you the virus.
You can still get vaccinated even if you previously had COVID-19.
The vaccine will not cause you to test positive on viral tests.
I have spent my entire 25th year inside, and though it feels like I'm missing out on my mid-twenties, it's a decision that could save a frontline worker from contacting the virus. I still don't know when my mom will get her second dose or if my friend can walk up her stairs without feeling winded, but the vaccines will continue to come. I just don't know when.