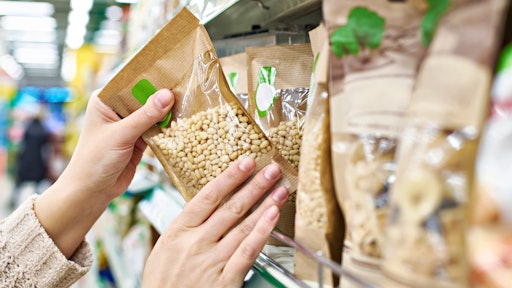 Getty Images
Phil Kafarakis, president of the Specialty Food Association and a food industry analyst, expects to see a number of areas in the industry gain substantial steam this year.
Here are some trends he's recommending we keep our eyes on…
Financial reengineering will be even more important than driving brand loyalty. Venture capitalists and activist investors will drive more complexity into core business processes looking for faster earnings per share (EPS) and quicker exits. What happened at Heinz-Kraft and Campbell's is only the beginning.
Leadership, talent and "business as usual" are not going to cut it. More big food brands will retire long-tenured leaders and look for innovative, new approaches to business transformation. For example, heavy promotional discounting and retailer incentives to move inventory is no longer acceptable in hitting quarterly EPS targets. Analysts are catching on to the many ways of shuffling inventory and attempting to hit aggressive revenue targets. At the same time, consumers have been conditioned to buy when items are on sale, and "cherry picking" is going to continue to erode margins for food brands.
Traditional retailing is all-in with technology, while pop-ups are gaining momentum. Online ordering and in-store pickup will only get more intense, as December's exceptional holiday sales demonstrated. Meanwhile, modernizing supply chains for just-in-time inventories will only get more attention and funding from the corporate office. Finally, taking the "physical store" to the consumer via a pop-up strategy will be a new approach that the food retail community will be piloting extensively.
If you're in the food business and do not understand the Farm Bill, you're in trouble. Big farming operations are only going to get stronger (pricing power), and commodity raw materials pricing is going to be a serious concern given the subsidies and guaranties they will receive from the U.S. federal government (Farm Bill). Moreover, managing raw material suppliers and leveraging tools that enable more accurate forecasting of raw materials will be a real concern. On the other hand, investments in areas like sustainable farming, animal welfare, hemp (as an agricultural commodity), and non-GMO-related foods provide opportunities for innovation and competitive advantage.
The legislative environment is only going to get more complicated. For one, labeling will continue to be a factor as product definitions are being finalized. For instance, the recent ruling on non-GMO foods and the ongoing battle over the definition of "milk" can provide opportunities for food brands that are looking to expand market share and accelerate growth in new product segments, particularly within the plant-based food segment.
Consumer behavior will continue to be fickle. The real truth can be found in understanding consumers' "values and ethos" by demographic segment. Furthermore, "local food, local charities, local causes" will carry the day, and social media marketing is the most effective method in driving loyalty.
The biggest gains and most impactful areas to watch for consumer acceptance across all food channels are focused on health and wellness, particularly as we better understand low fat, high protein diets, allergies and digestive health. Four categories to watch closely include:
Lab meat is gaining acceptance, particularly poultry parts (breast meat), hamburger and beef parts.
Plant-based foods will grow even more exponentially, from meat by-products to dairy and beverage. Vegan will become a much more featured lifestyle across all food channels, including algae in multiple forms; more seeds, roots and herbs; and beans of every size, shape and flavor.
Alternative protein products, especially insects of multiple varieties, will begin to expand distribution within traditional U.S. grocery channels and away from supplements, with much more acceleration globally (Africa, Asia, South America).
Fermented functional beverages are gaining popularity as digestive issues become a better-understood health disorder. Drinking beverages with ingredients like chaga mushroom, apple cider vinegar and Kvas, a fermented grain drink, are some examples.