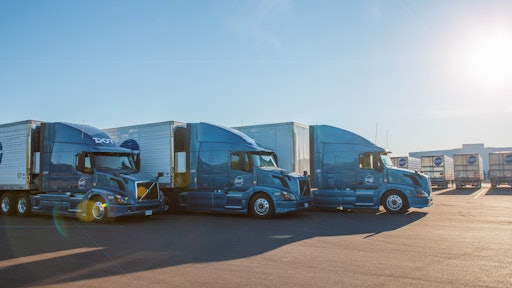 Few industries have been as influenced by changes, especially in the last decade, as the foodservice industry has. Driven by consumer demand, continuous releases of new technology and the ability to deliver products faster and more efficiently than ever before, the foodservice industry has, in reality, had no choice but to evolve—as consistently and successfully as possible.
Of course, the changes have not occurred without a fair share of challenges arising as well. Although they are quite wide ranging, they can still be overcome, particularly through data access, technological applications and highly talented individuals. And, in doing so, the industry is preparing for better automation, improved productivity and potential, and long-term growth.
Overcoming Challenges in an Ever-changing Industry
Without question, the foodservice industry has encountered a wide array of challenges in recent years—from competition for customers to menu item variety.
According to Bill Michalski, chief solutions officer for Arrow Stream, many of the challenges revolve around consumer demand, as most customers prefer fresh, high-quality food, as well as menus that will adapt for their changing tastes.
"They also prioritize sustainable, humane food sources and want assurances of protection from food-borne illness," Michalski says. "And they expect transparency in nutritional and allergen information. Restaurant chains, along with their supply chain partners, are committed to meeting those needs."
Although restaurant chains are dedicated to improving customers' experiences and ensuring their requests are met, they must also face another daunting fact: restaurant traffic has been negative for nearly two years now, according to Joe Tracy, CEO of Dot Foods. After all, the gap between paying to eat out versus eating at home has never been bigger.
But what is the primary cause? Tracy believes the increasing price gap is largely due to government regulations—supply chain changes resulting from the Food Safety Modernization Act (FSMA), as well as increases in minimum wages, as half of the country has implemented higher minimum wages than the federal law requires.
"Restaurants can't afford to drop their prices and compete more effectively with retail options because of rising labor costs," Tracy states. "In addition, it is more and more difficult to find labor and staff for restaurants, as well as distribution centers."
With regards to distribution centers, driver shortage cannot be overstressed. Regardless of the potential to earn $63,000 per year, on average, people are simply not interested in driving and unloading groceries. Some don't have a personality and temperament that is customer-centric, while others would rather not complete the tests necessary for a commercial's driver's license (CDL). As a result, the workforce is generally older and is not being replaced by young talent often enough.
"Food service distribution is not well-known. We need to raise our profile and make the industry more attractive," says Mark Allen, president and CEO of the International Foodservice Distributors Association (IFDA). "It's a wonderful environment to work in for the right type of people."
Of equal importance, Allen also stresses that, although the environment has improved drastically, many regulations were passed between 2008 and 2016, leading to high compliance costs. Not to mention, comprehensive tax reform is challenging as well, as typical distributors pay a 38 percent effective tax rate (their rate after deductions).
"We would like to see Congress tackle this issue and bring down taxes for the industry," he adds.
As evidenced by customers' ever-changing tastes and demands, restaurant traffic, government regulations, increases in minimum wage and a high effective tax rate, the foodservice industry has evolved significantly, especially within the last 10 years. To overcome these seemingly constant changes, distributors must stay ahead of the trends that are influencing the industry, while also offering their customers solutions to successfully meet the trends heads-on, according to Stacie Sopinka, vice president of product development and innovation, US Foods.
"Rather than being focused solely on operational efficiency, today, modern-day foodservice must win through actionable insights and innovation," she stresses.
Technology, Data and Talent: A Trio Foundational for Success
With this in mind, technology, along with data access, is foundational to foodservice companies' success. Not only must they have immediate, accessible visibility into what's occurring in their supply chains, but they must also know what's happening in real time so that they can respond to issues more quickly, predict what they will be doing and respond accordingly—with more precision.
"Visibility means more today than it did five years ago, however," Michalski explains. "Today's supply chain personnel don't just want access to data. They want the insights that come with it."
He continues, "Technology should proactively tell companies where to look in their supply chains, alerting them without any prompting to the specific opportunities and threats that should have their attention."
For instance, foodservice organizations can receive automatic alerts if distribution inventory on a key ingredient, particularly for a limited time offer, is not sufficient enough to meet anticipated demand. Or they can be informed of pricing discrepancies across systems, thereby avoiding thousands of incorrect invoices. They can even be notified immediately if a variety of product quality issues are revealing trends that may negatively influence customers' experiences sooner, rather than later.
"Restaurants don't have many people managing their supply chains," he explains. "If these people are spending time tracking down inventory levels, they're not spending time doing anything else they should be doing."
Technology and data access is the answer to these issues and more. And although foodservice's supply chain visibility is incomparable to retail, for example, it is changing—to the point in which forms of data collection like GS1 are gaining momentum.
"Within the next three to five years, the industry will transition more in that direction," Michalski says. "You are starting to see technologies that excel at spanning the restaurant supply chain, leveraging a network of data from chains, distributors and suppliers to help them operate as if they are a single company."
Aside from technology and data access, foodservice companies must also focus extensively on talent. As the industry strives to recruit younger professionals—in 48 of 50 states, people under the age of 21 can only use their commercial driver's licenses to drive Intrastate; they are unable to drive Interstate at all—it is currently developing an apprentice program that will provide people under the age of 21 a better pathway to driving as a profession.
The program will last over a year, thereby requiring the apprentices to spend time with experienced drivers, prior to driving alongside experienced drivers. Upon doing so, they will then drive within 150 miles of their start locations.
"It won't be a quick fix, but it's something we're working on as an industry to help increase the pool of available drivers," says Allen. "It will help anybody in the trucking industry become more excited about it and the profession as a whole."
Matthew Granlund, vice president of operations for Merchants Foodservice, adds that, although "the well in foodservice is only so deep," the hiring of corporate driver recruiters is yet another method that is now being used to attract more prospective employees.
"Aside from recruiters, foodservice distributors should also consider offering sign-on bonuses, as well as pay plan increases," Granlund states. "Each of these may be necessary to recruit—and retain—future drivers."
A Bright Future
Due to the growth of meal kit companies and "grocerants" in retail, Dot Foods' Tracy believes the foodservice industry has become more fragmented and, in turn, is currently only increasing by roughly one to two percent. Of equal importance, Millennials—the same age group that is not showing an interest in foodservice related jobs—are changing the way food is consumed, yet another cause of the industry's evolution.
"They prefer to eat numerous small meals per day, care deeply about what is in their food and, more often than not, prefer to eat at home," Tracy explains. "We are all trying to adjust to secure our piece of the pie."
Regardless of Tracy's estimates of one to two percent growth, Allen thinks the industry has a bright future, as independent operators continue to thrive, while new restaurant concepts are also being revealed to the public regularly.
"How can we (within the industry) do a better job to ensure consumers receive their food in the environment in which they want to consume it, whether it's delivery, take out or other options? Primarily, we need to continue to evolve the way we serve consumers within their homes," he says. "I feel positive about our prospects for the future, as food away from home will continue to thrive."
Ted Gundersen, project manager for Nicholas and Co., agrees with Allen's sentiment, adding that food safety is vital as well.
"With a rapidly growing industry, foodservice is outpacing retail in different segments," he states. "As this occurs, we need to focus on constantly evaluating food safety—from A to Z."
He continues, "What does your quality management program look like? Does it cover all the aspects of your operation—from suppliers/manufacturers to customers/end users? Foodservice organizations need to evaluate what protection they have in place from start to finish."
Additionally, companies must also focus on the well-being of their employees and take advantage of the new automation and technologies that either are available in warehouses or will be in the coming months and years. Labor on trucks, after all, is necessary, but in warehouses, machines are working well alongside humans, while distributors are becoming more and more comfortable with analytics that can better serve their customers and improve their employees' health.
"The typical foodservice driver ages out of the profession in their late 40s or early 50s," Allen concludes. "Through technology, we can make the physical part of their jobs easier so that their careers can be extended beyond the physical limitations that exist today."