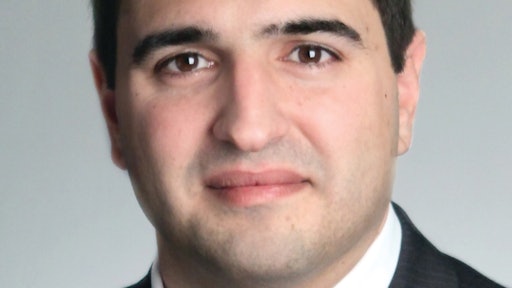 In Suzanne Collin's novel "The Hunger Games," representatives from districts are pitted against each other in a fight for survival in a fictional arena with an ever-changing landscape. In real life, food and beverage industry executives are battling to win share during a time when many companies are struggling to grow because they don't recognize that the economic playing field has changed dramatically.
The American middle class traditionally powered consumer spending. But unyielding economic pressures have continued to shift purchasing power away from the middle, creating an hourglass economy that features growing markets for affluent consumers at the top and lower-income consumers at the bottom of this model. And, the once strong middle class now represents the shrinking middle in the hourglass analogy.
Since 1980, the share of U.S. income from the top 5 percent of households has increased by 10 percentage points. And today, more than 34 percent of the nation's income is derived from households that earn more than $150,000 per year.
There is very good reason to believe that this trend isn't likely to reverse itself anytime soon. Globalization and fewer middle-class job opportunities, to name a few, should continue to place pressure on the middle class.
The middle class is being squeezed, and as a result, is not growing their spend on food. If you want to succeed in the hourglass economy, companies need to tailor their product offerings and value proposition to the top and bottom of the hourglass.
A number of food and beverage manufacturers have created new brands, extended brands or developed premium and value-based offerings for buyers at both ends of the hourglass economy. For example, leading global specialty baker ARYZTA is providing premium shoppers with its all-natural Artisan bread brand in La Brea Bakery. For value-oriented consumers, ARYZTA is supplying quick service restaurants (QSRs) and foodservice operators with sandwich carriers, cookies and other sweet baked goods.
At the same time, several retailers and foodservice operators have positioned themselves to capitalize on this dynamic while others are feeling the squeeze. The checkout lines at many traditional supermarkets are getting shorter because many consumers are shopping elsewhere for their groceries. Many upper-middle-class and wealthy consumers readily pay a premium for food. In fact, households earning more than $150,000 annually have increased their spending for food consumed at home nearly 20 percent between 2005-2010, which is nearly two times higher than the nominal spending increases seen in lower-income households.
To find these higher-end items, affluent consumers have been crowding the aisles of specialty and premium grocers such as Whole Foods Market, which has established a dominant market position for premium natural and organic foods. And, value-conscious food shoppers are filling up their carts at Wal-Mart and Dollar General.
The allure of value pricing is also drawing consumers to lower-ticket restaurant chains. QSRs such as McDonald's and fast casual chains like Panera and Chipotle have enjoyed strong growth, while casual dining chains like Chili's have been fighting to find their footing in this environment.
A new strategy is required for the hourglass economy hunger games. Senior executives need to reevaluate their market position in light of the hourglass realities and identify how they can take advantage of market pockets that can deliver growth. For some companies, this may mean challenging decades-old edicts about the true power of their brands. For others, it may mean the need to bolster exposure to faster growing segments through new product introductions or acquisitions.
In trying to capture growth at the lower end, discounting existing brands and products alone will pressure margins and can put products in square competition with a new tier of brands or private labels that already own the segment, not to mention the risk of eroding the company's brand proposition. At the other end of the scale, it's harder for a brand to extend itself up the price spectrum, so it is important to first understand whether the brand(s) have the right attributes to play at higher tiers.
Successful execution may require subtle tweaks to your existing product portfolio and go-to-market strategy. Knowing the limits of your current capabilities is at the heart of your ability to execute. And this requires an unvarnished analysis of fundamental questions such as: How far can your brands credibly extend? Do you have the right products that will garner consumer appeal? Can you hit price points and still make suitable margins? Will your retail partners play ball? Companies that can answer these questions have the ingredients to succeed and grow share in the future.