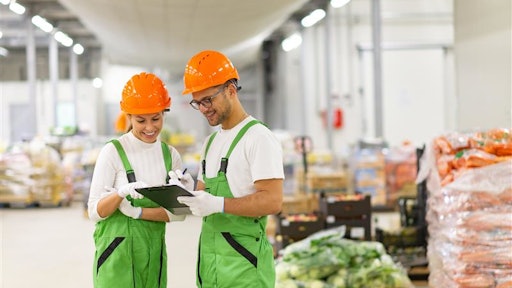 bnenin
Accelerated by the Food and Drug Administration's (FDA) New Era of Smarter Food Safety, digital food safety systems are the way of the future. The New Era of Smarter Food Safety is the FDA's latest initiative to improve food safety throughout the entire supply chain. It advises the use of technology and other tools to create a safer and more traceable food safety process. Once implementation is complete, this new way of operating will create a more responsive, controlled, and standardized system.
It's never been clearer that food safety regulations are modernizing and the technology we use to monitor food safety needs to modernize, too. And, digital food safety systems are a critical solution to achieving this goal. But, these systems don't just ensure you are meeting industry standards; they also create efficiencies across the entire operation, including increasing auditing speed, standardizing workflow management and automating temperature monitoring.
Reducing time spent auditing and recording
As part of the New Era of Smarter Food Safety, traceability records are now required as original paper records, electronic records or true copies. These records must be legible and kept in good condition. In the event of a food safety incident, such as a foodborne illness, the FDA will request traceability records be submitted in the form of a searchable spreadsheet within 24 hours. If reliant on a paper system, an audit could take days to compile, transfer and complete – let alone finding the storage room to house the paper trail is difficult. All that to say, an audit would consume a lot of time and resources to meet the 24-hour deadline.
A digital food safety system, on the other hand, makes this process a lot easier. It uses a cloud-based system to automate the recording and reporting of food safety data. If a company is asked to collect, organize and present documentation within 24 hours, the process would only take hours and require very few resources to complete (with a lot less chance for human error). With some systems, data can even be exported as a searchable spreadsheet. This not only improves operational efficiency, but it also helps ensure reliable data.
Standardizing simple, everyday compliance tasks
With new regulations and protocols entering the industry, digital solutions can standardize common food safety procedures. Everyday compliance tasks, such as product logging, temperature checks, and cleaning and sanitation, are tedious and time consuming and can lead to poor workflow management. Luckily, advanced food safety systems can automate certain tasks and/or provide a digital management tool to track complete and uncomplete work right from a mobile or computer application. This also increases visibility to day-to-day operations and helps free up employees' time to focus on other core areas of the business, such as customer service. But, keep in mind, not all digital food safety systems are created equal. Some systems include customizable software modules that can be configured to meet specific HACCP requirements as well as local legislative requirements.
Around-the-clock refrigeration monitoring
A digital food safety solution can also save costs by sending notifications and real-time refrigeration alerts to eliminate breakdowns, preserve inventory and prevent spoilage. It also includes traceability modules to help track items throughout the operations. This solution is also tamper-proof to prevent fraudulent entries.
Automation is the driver
Implementing a digital food safety system produces efficiencies that will significantly cut costs from the bottom line. Automating parts of the process not only reduces time and labor, but also increases accuracy. But, where exactly does automation come into play?
One of the most critical aspects of choosing a food safety system is its ability to adapt to an organization's needs. Find one that is flexible enough to closely mirror current food safety processes (even if it's a paper process) to limit disruption and reconfiguration requirements. Having a partner who can tailor the solution to a specific operation will have long-lasting success and make ongoing training and implementation more seamless. That aside, whichever digital food safety solution you choose, your organization will be more efficient and one step closer to a more reliable, safer operation. Welcome to the new era of smarter food safety.