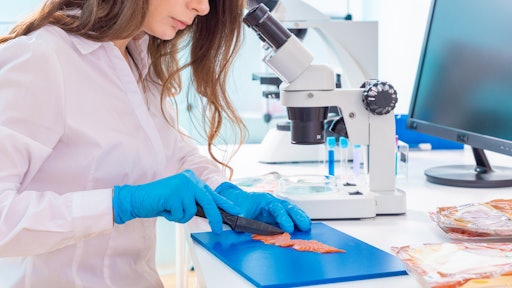 luchschenF/stock.adobe.com
3M announces that it's food safety division combines with NEOGEN's existing operations to lead the market during an important time. 3M says the combination creates a pure play food security company with pro forma revenue of approximately $1 billion. The combination is said to generate long-term value for shareholders of the combined company. 
Per PR Newswire: 
The transaction implies an enterprise value for 3M's Food Safety business of approximately $5.3 billion, including $1 billion in new debt to be incurred by 3M's Food Safety business. 

The transaction involves a tax-free "Reverse Morris Trust" transaction structure, where 3M's Food Safety business will be spun-off or split-off to 3M shareholders and simultaneously merged with a wholly owned subsidiary of NEOGEN. The transaction is intended to be tax-efficient to 3M and 3M's shareholders for U.S. federal income tax purposes.
"This combination will enhance NEOGEN's position in this new era of food security, equipping us with an expanded product line that enables us to capitalize on our growing footprint, reaching more customers, more often, while continuing our track record of strong and consistent growth," said John Adent, NEOGEN's president and CEO. "The heightened global focus on food security, sustainability and supply chain solutions around the world presents exciting opportunities for NEOGEN to be positioned as an innovative leader at the forefront of the growth and digitization of the industry. We're excited to welcome 3M's Food Safety employees to the NEOGEN team, and we're looking forward to demonstrating the immense benefits of this combination to our customers, employees and shareholders."