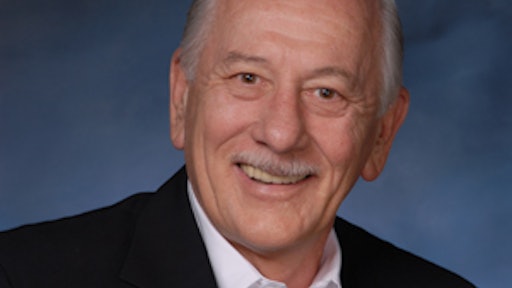 As president and CEO of VICS, you're in touch with literally hundreds of retailers. What are some of the latest trends that are shaping the industry?
ANDRASKI: What we're hearing from the retail industry is a clarion cry about the need to increase speed to market. Companies are no longer willing to accept the long lead times that it takes from product concept to delivery at the store. Everything is focused on the store—and ultimately the consumer—because retail is a consumer-driven business.
Consumers can choose from a multitude of outlets to buy the same product, including the Internet, so in order for retailers to be competitive they have to make sure the product is in-stock. They also have to continually bring to market new and interesting products that will drive consumers to their stores or Web sites.
There are companies that have found the magic, especially in the apparel industry. At one time, fashion was a four season business, but now there can be as many as 12 to 15 seasonal type changes. To make that happen, it takes technology which gives trading partners the ability to move information rapidly.
What about in the food industry?
The same challenges exist in the food industry—maybe more so. Talk about alternative outlets. You can buy many food items in drug chains, convenience stores, wholesale clubs, mass merchandisers and...Tesco is entering the United States with another format that will serve the consumer. There's a host of outlets out there and now we're seeing that buying product online is getting a stronger play. Total online retail sales are increasing 2 percent to 4 percent a year, so e-commerce is growing.
Companies have to get prepared for rapid changes in the market because if they don't, they're going to be left behind. Look at what's going on with Whole Foods Markets. They identified the natural and organics arena and changed the landscape. Healthy eating has gotten a lot of buzz from the government and other agencies with all the issues surrounding obesity. Now other retailers are playing catch up.
What other trends are do you see?
Supply chain visibility is becoming key. Outsourcing is a trend that continues to grow and China is going through a revolution right now that most people are unaware of. China is developing industrial parks that are unlike those here in the U.S. They're building ports and an infrastructure on hundreds and hundreds of acres in Beijing and other locations that will be comprised of clusters of manufacturers and raw material suppliers for those manufacturers.
The percentage of products that are being outsourced today can do nothing but grow. This isn't only happening in the U.S.—it's happening in Europe and other parts of the world as well.
We're now dealing with 12,000 mile supply chains. We've been working on the aspect of global logistics and visibility. Right now, VICS has built a global logistics model and we've identified the number of the transactions that take place from the time an order is entered by manufacturer or a retailer here in the U.S.
We know essentially what needs to be done to communicate effectively and we've identified where the gaps are and we're working on closing those gaps. Take for example, non-vessel operators, or NVOs. They've developed the technology to improve the visibility of information between themselves and their customers, but this is a one-to-one communication relationship and that doesn't include all of the players in global commerce.
Currently, there are 35 documents with 25 interfacing parties and compliance with 600 laws and 500 trade agreements (that are constantly changing). Interoperable communication is a must to efficiently manage global logistics.
You need to have fluid movement of information to which all parties will have access 24/7. That's got to happen, but it's not happening yet. There is a critical junction when product hits the shore and terminal operators don't have sufficient visibility. If you want to increase your speed to market, you've got to have total visibility.
What about visibility within an organization?
Many companies are using ERP (enterprise resource planning) systems and that's a step in the right direction because they have one source of information. But there are still a lot of retailers and suppliers that have not gone in that direction and are dealing with their systems' hair ball––they've got multiple sources of information within their company. I'd like to see more companies getting involved with data synchronization. It would help significantly reduce errors throughout the supply chain.
How have retailers been impacted by rising fuel costs?
Transportation is 75 percent of logistics costs. Retailers are saying they want to reduce their transportation cost despite rising fuel prices. Well, how do you do that? Consolidation. In the past, companies didn't want to consolidate, but they're starting to get it now.
Consolidation will play a key role in outsourcing from Asia. We're working on something right now called DC Bypass, where products that are manufactured in Asia will go directly to the U.S. retailer's distribution center. They'll by-pass the manufacturer's distribution center and take a lot of steps out of the supply chain.
That will also help reduce fuel costs.
It certainly will. Sustainability is a hot topic right now. Everybody wants to stop polluting the environment and that ties into transportation. If we're moving product shorter distances and handling it fewer times, we're going to use less fuel. — Katherine Doherty