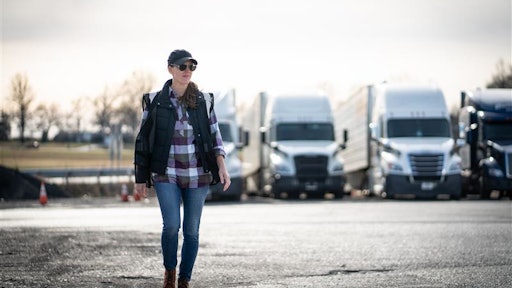 5m3photos
Women have disproportionately accounted for pandemic-related job losses, and are also nearly twice as likely as men to lose their jobs post-pandemic. What's more, women of color see steeper rates of unemployment and discrimination because of their concentration in low-wage and face-to-face jobs.
With the economy rebounding since the start of 2021 and employers in many industries continuing to look to once again fill positions – at a variety of levels – creating more opportunities for a more gender-diverse workforce isn't just fair, but also makes good business sense.
McKinsey & Company says that centering recovery efforts on women and taking action now to advance gender equality can increase the GDP by approximately $13 trillion, or 16%, by 2030. Promoting these gender-equal opportunities, as well as creating better childcare solutions, will be key for reaching this goal.
This is important, especially as the country is looking to fill positions after the losses from the early days in the pandemic. In June, there were a record 10.1 million job openings and 9.5 million unemployed people – the latter figure fell to 8.4 million in August – leaving fewer than one jobless worker for each vacancy.
One of the industries that continues to look for ways to replace jobs or find more people to work is in the broader transportation sector. While this industry has largely been dominated by a male-centric workforce, more women are finding opportunities in everything from driving trucks to technicians and many careers in the front office, particularly in finance, supply chain management, logistics and operations.
New growth potential for gender diversity
Gender-diverse opportunities are growing every day inside the corporations that operate within the transportation industry. Today, the industry has shed its years-ago perception that it was filled with old men driving dirty trucks. The trucks themselves are now state-of-the-art in many cases, and the companies that oversee a multitude of operations are brimming with careers in fields such as finance, marketing and business development, asset management, procurement, legal, technology, data and analytics.
Women in particular are playing a leading role in shaping the technology that's being used to advance today's transportation industry.
Technology, finance, data analytics roles
Women offer a great and diverse skillset that can be complimentary to that of men. As such, women are helping to shape the development of life cycle and asset management programs for transportation fleets, built with advanced technology, data and analytics. These modules help organizations identify and optimize the ideal time for replacing their aging trucks with newer, more efficient units.
Forward-thinking companies in many industries see the value in this type of gender-diverse skillset, where data analysis, reporting and statistical modeling help companies provide custom analytic reports for organizations and bank partners to examine cost metrics and to establish an optimal fleet modernization strategy.
Women offer unique skillsets
A growing number of companies in the trucking and transportation industry, as well as other industries that rely on trucks to transport goods and materials, are realizing the unique skillsets that women offer, and are instrumental in advocating for women to learn more about opportunities in the industry.
In addition to creating more gender-diverse career opportunities, companies are also realizing the need to foster more opportunities for career education, advancement, networking and mentorship programs, especially those offered by other professional women in their industries or directly from the organizations themselves.
Creating these opportunities is not the result of companies making a statement or appeasing any particular group. Rather, creating more gender-diverse business opportunities is just better for business outcomes. Research has shown that the increase of women in career-oriented and leadership roles is helping organizations to thrive in unprecedented ways.
For example, a study published by the University of California, Davis illustrated that large California companies with at least some women in C-level positions saw better overall performance compared with organizations with boards and executive ranks that were mostly male.
Many industries today are looking to fill job positions at all levels, especially those that rely on transportation, trucking, fleets and the overall movement of goods and materials to keep America's economy humming. While it's admirable to look at the steps many companies have taken in making their ranks more gender-diverse, there are millions more qualified women out there who are available to fill many of these still-open positions.