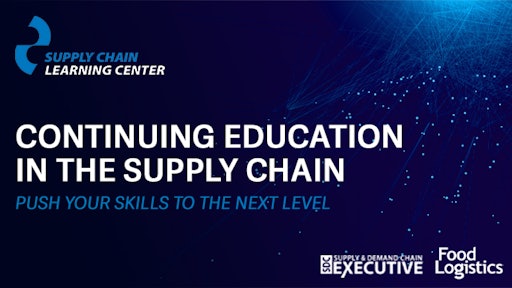 Food Logistics unveils the new and improved Supply Chain Learning Center (SCLC).
We frequently hear companies ask, "We know staff development is important, but how can we offer education and training cost effectively?"
That's where SCLC comes in.
The SCLC offers courses anytime, anywhere, on your schedule.
Go to SupplyChainLearningCenter.com to view available courses from current partners with certifications ranging from procurement, planning and inventory management to logistics, transportation, distribution and supply chain management as a whole.
Expand your knowledge on the supply chain.
Increase staff development opportunities.
Enhance learning growth within your company.
Whether you are new to the industry or have a well-established career, the new Supply Chain Learning Center offers reputable courses for every skill level.
There is no better time to expand your knowledge on supply chain than right now.