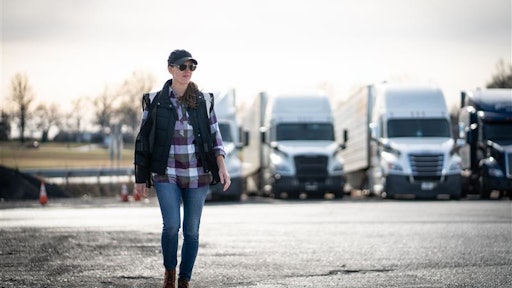 5m3photos - stock.adobe.com
At the time of building Food Logistics' editorial calendar, the topic "Transportation Trends & Technologies" seemed so grand. The topic was broad enough to cover all aspects of the trucking and transportation sector, however it evolved post-pandemic.
Fast forward to present day and it has become a "where do I begin?" moment.
The driver shortage. Increased wages. Rising fuel prices. Rising cost of goods. Ingredient shortage. Supplies shortage. Canada-border protests. Increased shipping costs. The list just. Keeps. Going.
While some companies have adopted automation and technologies designed to future-proof their supply chains, others are bracing for what could become another setback for an industry still recovering from a global pandemic.
According to a Truckstop.com survey, over half (51%) of carriers polled are looking to change jobs in the next 6-12 months even though 32% of respondents are making 50-74% more money. Most carriers surveyed (96%) believe improvements made possible with the infrastructure bill will positively impact the freight transportation industry, while 28% believe improvements will come from an increase in new drivers under apprentice programs.
At the end of the day though, it's the drivers, the fleet, the warehouses and software/technologies that really keep today's supply chains in line. According to the handful of folks interviewed for this issue's cover story, there are high hopes to turn the industry around, recruit new drivers, implement better safety measures, enforce a work-life balance and more.
And, building a company culture is key to overcoming some of the many bottlenecks challenging businesses nationwide. This year's winners of Food Logistics' annual Top 3PL & Cold Storage Providers award (which are to be revealed next week) are prime examples. These winners maintain the drive for collaboration and continuous improvement. They've collaborated on all facets of their operations to achieve full visibility, complete forecasting, end-to-end leverage and the ultimate in sustainability. And, their investments in GPS, automation/robotics, warehouse management systems (WMS) and transportation management systems (TMS), cloud-based solutions, software solutions, track-and-trace solutions and drones will only strengthen those relationships.
Despite the challenges, the bottlenecks, the setbacks, the list that just keeps going, there is hope and concrete plans for the trucking and transportation industry to make the comeback of all comebacks.