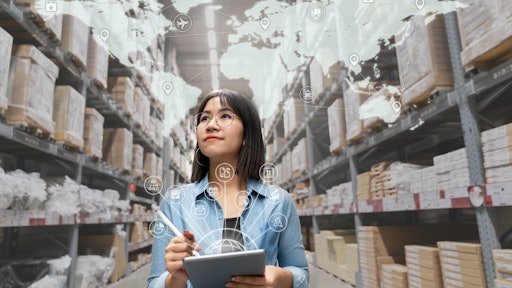 Chaay_tee - stock.adobe.com

Descartes Systems Group announced that Argosy International Inc. is using Descartes Visual Compliance to automate denied party screening and export classification as it grows its overseas business.
"By automating screening of our trade partner database against denied party lists and determining appropriate export license requirements, Argosy has realized a 75% productivity gain in our compliance practice," said Amy Chen, Quality and Compliance Manager at Argosy International Inc. "Descartes Visual Compliance has allowed us to focus more resources on international growth, better mitigate risk and ensure we achieve 100% trade compliance rates."
Descartes Visual Compliance is a cloud-based solution for export, financial and trade compliance, including restricted and denied party screening, controlled goods classification, and export license and documentation management. The solution includes comprehensive watch list, regulatory and tariff content from the U.S. as well as the EU, APAC and EMEA regions. Descartes Visual Compliance helps companies in diverse industries, such as aerospace, financial services, retail, manufacturing, education, transportation and defense, better navigate the ever-changing, complex world of foreign trade compliance by streamlining workflows, mitigating business risk, and enhancing overall compliance.
"We're pleased that our compliance solution is helping Argosy advance its business goals by improving screening efficiency and automating export compliance processes," said Preston Barton, VP of Global Trade Compliance Sales at Descartes. "The substantial volume of information that flows through international commerce makes time-consuming manual compliance processes and subjective analysis increasingly impractical and risky. With technology-enabled trade compliance solutions, businesses can achieve measurable gains in productivity by automating routine tasks, reducing errors, and optimizing decision-making while lowering the exposure to trade-related risks."