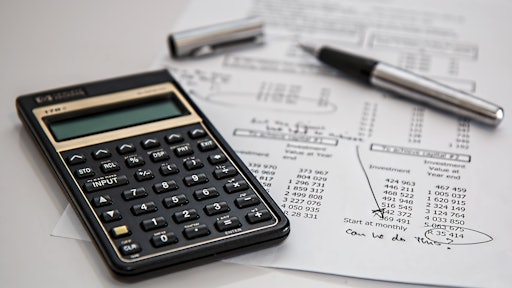 Pexels
Finance leaders were concerned about the state of the global economy even before downturn caused by the COVID-19 pandemic, according to a new report by the procurement consultancy Proxima.
The Proxima Finance Leaders Outlook 2020, launched today, provides a critical barometer of the insights, concerns and pressure points of CFOs and FDs in both the UK and US, highlighting their views on a range of issues from risk to data to sustainability.
Finance leaders were already getting themselves 'recession ready'
In the weeks leading up to the COVID-19 global pandemic, 59% of UK finance leaders and two-thirds of US finance leaders said it was very or somewhat likely there would be a recession in their country in the next 12 months, with 25% and 27% respectively reporting that it is 'very likely'.
The research found that chief concern of finance leaders on both sides of the Atlantic was the prospect of a sustained global financial contraction, and the consequent impact on domestic markets and local businesses.
Businesses rely on procurement function for financial success
When asked about their views on procurement the majority of finance leaders in both the UK and US described their procurement function as 'imperative' for the financial success of their company. CFOs and FDs view it as both a revenue-raising and saving-delivery function, with 68% of UK and 62% of US finance leaders admitting it 'makes working life easier' for them.
The risk of recession reported by finance leaders had resulted in measures being taken to ensure businesses are 'recession-ready'. 82% in the US and 80% in the UK have taken steps to prepare for a possible recession, and of these finance leaders anticipating the risk, more than three quarters in the UK incorporate a procurement function in their planning. For the US, these measures were more widely adopted, with 81% integrating a procurement plan of action to tackle the potential impact of a recession.
"The findings of this research provide important insights on what keeps finance leaders up at night, whether it's how to retain key talent or ensure crucial decisions are data-led. We know that finance leaders on both sides of the Atlantic were already facing a number of pressure points, which will only have been exacerbated by the global economic turmoil caused by the COVID-19 pandemic," says Ed Winterschladen, Executive Vice President at Proxima.
Spotlight on data-led decisions
The research also found that data is driving decision making for the majority of finance leaders, as AI and machine learning continues to occupy future thinking and drive business strategy. In both the US and UK, more than half of finance leaders are making data-led decisions throughout their business lines, 57% and 52% saying most decisions are data-led respectively. Extensive use of data-led decision making is clear, as more than three quarters of UK and two thirds of US finance leaders are planning to apply AI and machine learning to how they analyse data.
The findings demonstrate a demand for data, but finance leaders are facing limitations in terms of receiving timely and accurate supplier data. For many businesses, this is impacting the opportunity to make data-led decisions, with 33% of UK and 39% of US finance leaders that they don't have access to timely supplier data.
Retaining talent is a priority for finance leaders
The report also highlights talent retention and skills development as increasingly important priorities for finance leaders. A substantial majority of finance leaders (86% in the UK and 84% in the US) said that the nature of skills needed by their business will change 'significantly' over the next five years.
Most finance leaders value talent retention as a key point on their business agenda, with 89% of UK and 83% of US respondents agreeing that it is a 'priority' for them personally. Additionally, the vast majority, 98% in the UK and 99% in the US are either 'very' or 'somewhat' confident that their organisation will be able to cultivate the necessary talent in the next five years.
Sustainability initiatives remain top of the agenda
Efforts to tackle climate change were highlighted as a priority by finance leaders on both sides of the Atlantic. When making business decisions, 87% of UK and 80% of US finance leaders reported that they use 'sustainability' as a decision-making criterion.
The research also found that measures to promote greater sustainability were at the top of the in-trays of finance leaders - UK finance leaders reported reducing carbon emissions as the most important initiative within their business, with 55% having committed to this. In the US, 59% of finance leaders said reducing the use of single-use plastics was their favoured sustainability initiative.
When asked to consider whether their business has the capacity to understand the impact of climate change, a strong majority of finance leaders in both the UK and US were confident they have the necessary insights and data - 89% and 84% of respondents respectively.