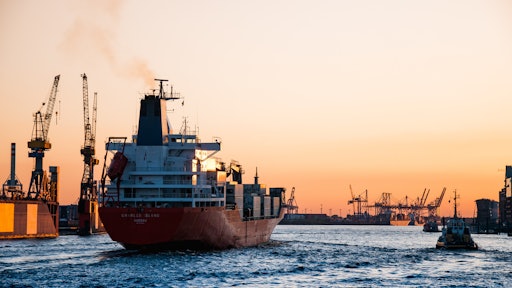 Martin Damboldt from Pexels
The COVID-19 outbreak has not only emerged as a major world health crisis but also exerted a destabilizing impact on global trade and economy. The decision by the U.S. Government to suspend air travel from Europe to the United States is bound to hold wide-ranging ramifications for global air freight movement with a foreseeable reduction in belly space for cargo. This is likely to affect both cargo rates and volume capacity substantially. Major countries around the globe have also implemented preventive measures and imposed restrictions on movement of people and goods worldwide. This has led to large-scale rescheduling and cancellation of flights which may result in unforeseen delays and non-availability of space for air freight transport.
As the space for air freight movement gets constricted and trade volumes shrink, ocean freight transport is emerging as a viable and cost-effective alternative with a wider reach for moving cargo to destinations across the globe. For the discerning customer wanting to transport his cargo in a streamlined manner across global shipping routes, ECU Worldwide offers ocean freight services and customized cargo solutions across multiple trade lanes including to and from Europe to the United States and Canada. A robust technological infrastructure with deployment of digital tools and processes facilitates the tracking and tracing of the cargo at every stage of the transport cycle. With ECU360 it is possible to get door-to-door rates and manage cargo transportation across a number of origin and destination points within the United States as well as other countries, along with online freight visibility. Also strong relationships with major global core carriers enable ECU Worldwide with flexibility to offer transport routes and schedules aligned to the specific business requirements of customers.