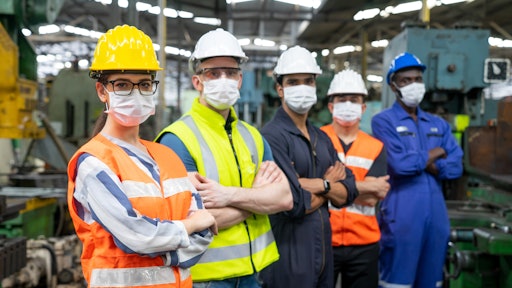 godji10 - stock.adobe.com
Over two-fifths of U.S. manufacturers (42%) say that hiring new talent is one of their biggest challenges, according to new research by Visual Components. This is also reflected by 34% of UK manufacturers as technology skills shortages persist around the world.
"The skills shortage has made it critical that manufacturers upskill current employees with supporting technologies to ensure that they sit at the center of the production process in the age of Industry 5.0. Deployment of robots, alongside digital solutions such as OLP and simulation software, can train employees in state-of-the-art solutions and also encourage new talent to join the sector," says Mikko Urho, CEO, Visual Components.
Key takeaways:
These skills shortages look set to worsen as businesses expect 23% of their workforce to leave over the next five years, and over half (57%) don't have a solution to deal with lost knowledge when skilled professionals leave or retire.
Many are also failing to bring in new talented hires to replace the ones who leave, with half (50%) having not yet built relationships with educational institutions to build a pipeline of new talent into the business.
86% believe that their current solutions allow their workers to be at the center of the production process, but only 41% are training them in the use of new technologies. Prospective talent is also likely to be deterred by the fact that almost one-third (29%) of factory machinery is legacy equipment, with the younger generation more accustomed to digital solutions.
Current employees are largely enthusiastic to adopt new solutions, with 89% of respondents stating there's no hesitancy among their workers to make use of new platforms. Upskilling is also the highest priority for (57%) U.S. and UK manufacturers, with 60% of French respondents stating the same.