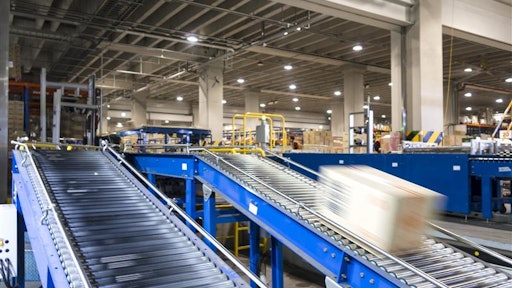 stock.adobe.com
Ryder System has expanded Ryder Last Mile, a customizable, multi-tiered delivery solution for big-and-bulky goods. With new hubs in Milwaukee and Philadelphia, the company continues to positions its customers closer to consumers to better provide shorter delivery times.
As of July 19, the 75,000-square-foot hub in Milwaukee is operational and the 108,000-square-foot foot in Philadelphia will be operational by October. The facilities wills ervice multiple customers across various industries and provide access to the Northeast, Mid-Atlantic and Upper Midwest regions.
"This latest expansion of our last-mile delivery network puts our customers even closer to their customers – the end-consumers – in some of the most densely populated regions in the U.S., where capacity constraints can be a daily challenge," says Steve Sensing, president of supply chain solutions for Ryder. "By increasing our footprint, we improve our customers' speed-to-market, which is critical in today's highly competitive environment and vital to our customers' short- and long-term growth strategies."
To enhance the Ryder Last Mile customer experience, Ryder continues to invest heavily in visibility technology such as RyderViewTM, which enables consumers to schedule deliveries at their convenience and then easily track their orders in real-time. At delivery, RyderView offers electronic proof of delivery and an option to complete an automated customer survey.