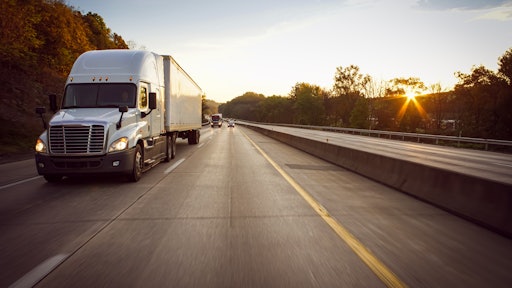 5m3photos - Adobe Stock
Logistics can be referred as the course of synchronizing and harmonizing resources, such as tools, gears, tackles, food, liquids, inventory, materials and other products, from one storage to another or the preferred site. It is regarded as the smart management of the movement of goods from one source of origin to the point of depletion to cater to the requirements of consumers. Fast-moving consumer goods (FMCG) logistics management tends to emphasize on the adeptness and efficacy of daily activities as to the conveyance or shipping of daily operational goods from one site to another.
A more vigilant group of punters has come up in the global downturn, challenging consumer goods manufacturers and their retailer associates to be more receptive. A value-conscious customer is mostly stimulating for the fabricators of FMCGs, delineated as products swapped or depleted in a short span of time such as groceries peddled straight away to the end consumer. With large sizes and capacities and low margins, FMCG enterprises must acknowledge to deliver in-demand, trendy products to consumers to refrain from undesirable merchandise.
Manufacturers of FMCGs are following up on growing global cognizance of the exigency to assuage the environmental impact of logistics as well as manufacturing methods, emphasizing on building sustainability into the supply chain. Green is no longer considered a pioneering edge, since it has now become a standard or regular part of a company's operations, steering the need for manufacturers to evolve consistent and inter-related eco-friendly approaches. Perking up bulk shipment and load deployment is one of these tactics, allowing manufacturers to make the best use of use of shipment volume to decrease emissions and potentially outlays.
Looking for essential strategies to enhance warehouse courses and practices is the most utilized cost-reduction stratagem by the shipper defendants of FMCGs. For instance, a beverage distributor has taken recourse to its warehouse management system to enhance manpower, thereby initiating temporary personnel to remit spikes in volume. One potential elucidation is that these reform exertions are targeted more often on those warehouse processes taken internally rather than those externalized.
At the same time, a significant amount of shipper respondents tends to resort to renegotiation of rates to dwindle logistics costs to a significant extent. Shippers, on the other hand, also come up with the prospects to resort to third-party logistics (3PL) providers to help them hash over rates with other supply chain purveyors, but more than half of the hedgers do not clock in doing this.
Enhanced inventory visibility and forecasting is again another advantage associated with proper FMCG logistics system. As per a number of surveys conducted in the recent years, a considerable number of shipper respondents are scouting for brushing up inventory visibility to curtail costs, but only a limited number of equivocators have instigated solutions with 3PLs (16%). Several 3PLs, however, set down the elevated importance and dependence on steadfast forecasting and visibility; this calls for heightened collaboration and trust among 3PLs and shippers to drive upgradations.
According to Allied Market Research, the global FMCG logistics market is anticipated to grow at a considerable CAGR from 2020-2027. In the last few years, there's been a steep surge in the permeation of e-commerce in the FMCG logistics sector. At the same time, increase in disposable income of individuals, change in the lifestyles of consumers, their fast-sprouting consumer habits, rising adoption of Internet of Things (IoT)-enabled connected maneuvers and emergence of tech-driven logistics amenities drive the growth of the market in more than one way.
On the other hand, poor setup, higher logistics charges and lack of control of vendors and merchants on logistics services are expected to impede the growth to some extent. Nevertheless, the growing trend of last-mile deliveries, highly automated logistics, cost cutting and lead time depletion owe to the implementation of multi-modal structure, and methods have almost toned down the restraining factors, creating an array of opportunities for the leading players in this sector.
However, the outbreak of the Coronavirus disease (COVID-19) led to a ban on transportation, distorted supply chains and created a shortage of raw materials, which in turn gave way to discontinuation of trading activities across the world, which then impacted the FMCG logistics market. Nevertheless, the global situation is getting amended at a gradual note as government bodies are coming up with relaxations on the existing dictums, and with this, the market is projected to recoup soon.