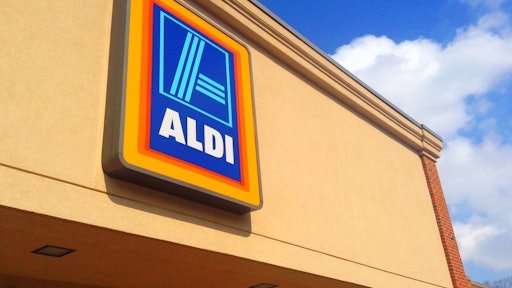 German grocery chain Aldi has announced it will invest $3.4 billion to expand its U.S. store base to 2,500 by 2022, raising the stakes for rivals caught in a price war.
Aldi operates 1,600 U.S. stores and earlier this year said it would add another 400 by the end of 2018 and spend $1.6 billion to remodel 1,300 of them.
The investment, which raises Aldi's capital expenditure to at least $5 billion so far this year, comes at a time of intense competition and disruption in the industry.
The latest store expansion will create 25,000 U.S. jobs and make Aldi the third-largest grocery chain operator in the country behind Wal-Mart and Kroger , the German chain said in a statement. Aldi's 2,500 stores would equal about 53 percent of Wal-Mart's U.S. outlets.
Read more about Aldi's expansion plans HERE.