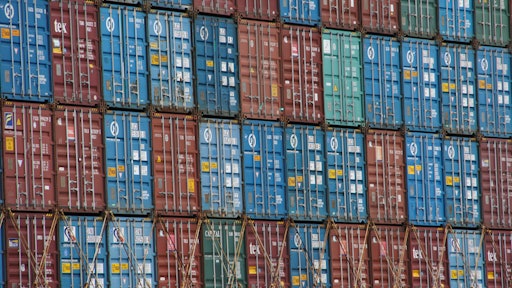 President Donald Trump wants $108 million to deepen harbors for two U.S. seaports, while other ports scrambling to make room for larger cargo ships will benefit from a boost of more than $56 million already approved by Congress.
While Congress has authorized 15 total port projects to pursue deeper and wider shipping channels, Trump's proposed budget released Tuesday requests money for only two of them in the 2018 fiscal year that starts Oct. 1. Deepening projects for Boston and Savannah, Georgia, would essentially split $108 million.
But not every port left out of Trump's budget request came away empty-handed. The Army Corps of Engineers' spending plan for discretionary funds recently approved by Congress includes more than $56 million for five harbor-deepening projects, including $17.5 million for deepening to begin at the Port of Charleston, South Carolina, and the Port of Jacksonville, Florida. For projects still in the study and permitting phase, $2.8 million will go to Port Everglades in Fort Lauderdale, Florida, and $557,000 for the Sabine-Neches waterway that serves three Texas ports.
More about pending port improvements can be found HERE.