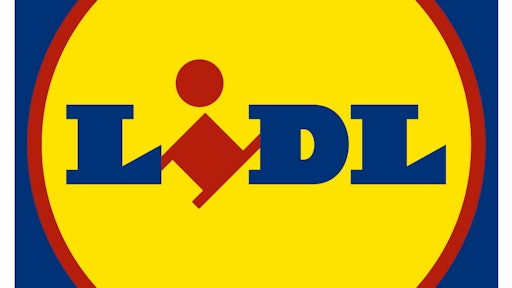 Lidl, a Teutonic discount supermarket chain, is set to open its first U.S. stores next month, in a move that could jeopardize Walmart's hard fought share gains in the lower-priced grocery wars.
The retailer has announced its first 20 U.S. stores would open June 15 in the Carolinas and Virginia, with another 80 slated within a year. Lidl will go head to head with another German discounter, Aldi, and other grocers, using its well-honed strategy of operating no-frills, small stores of about 20,000 square-feet and a heavy emphasis on store brands it says are on par with national brands. Approximately 90 percent of merchandise will be its own products, a tactic that offers higher margins and more control over inventory and offer low prices.
At a media event in New York, Lidl sought to boost its image as a purveyor of quality products despite lower prices and tap what it considers underserved markets. Among the products displayed were certified fresh and frozen seafood, wines, Italian cheeses, and baked goods.
"This is the right time for us to enter the United States," Brendan Proctor, Lidl U.S. CEO, told reporters.
Find more about Lidl's move to capture the U.S. low-price grocery market HERE.