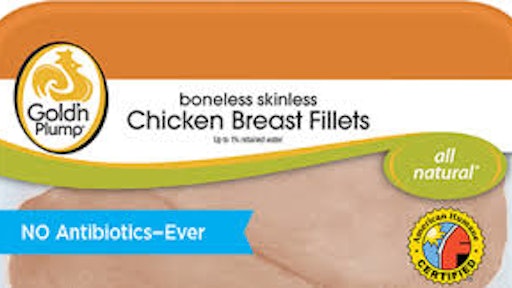 Greeley-based Pilgrim's Pride will push into the organics and natural foods market with its impending acquisition of GNP Company, a Minnesota chicken company.
Pilgrim's announced it would spend $350 million to buy the company, which is heavily focused on processing organic chicken and what is called "no antibiotics ever" or NAE for short.
The purchase is fueled by a growing consumer for organic food. In fact, according to the U.S. Department of Agriculture Economic Research Services, organic sales account for over 4 percent of total U.S. food sales. Sales of organics have increased to $43.3 billion in 2015 from $3.6 billion in 1997, according to the Organic Trade Association. Last year was the largest single year growth for the industry, adding $4.2 billion in sales, up from $3.9 billion in 2014, the trade association reports.
Learn more about the Pilgrim's Pride acquisition at http://www.greeleytribune.com/news/business/acquisition-will-push-greeleys-pilgrims-pride-further-into-organic-chicken-market/#