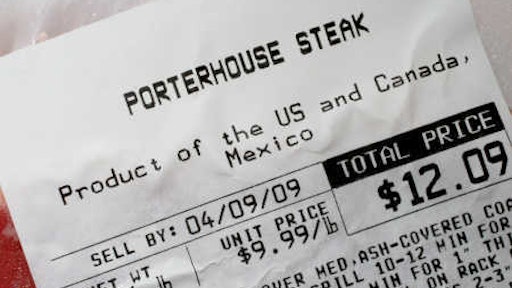 President-elect Donald Trump's transition team has indicated that a Trump administration will not consider new country-of-origin labeling rules for meat. This is after it became public that Trump's plan for his first 100 days indicated the possibility of including COOL in a renegotiation of the North American Free Trade Agreement.
COOL is a labeling law that requires retailers, such as full-line grocery stores, supermarkets and club warehouse stores, to notify their customers with information regarding the source of certain foods.
Trump's agricultural advisory committee let the Trump transition know that bringing back COOL for meat would be a non-starter with major agricultural groups and other industries who would have been hit with over $1 billion in retaliatory tariffs by Canada and Mexico as a result of the World Trade Organization's ruling if Congress had not ended COOL last year.
Learn more about how the Trump administration might impact food industry initiatives, imports/exports, and more in "Trump Pulling out of TPP" on the "National Hog Farmer" website at http://nationalhogfarmer.com/business/trump-pulling-out-tpp