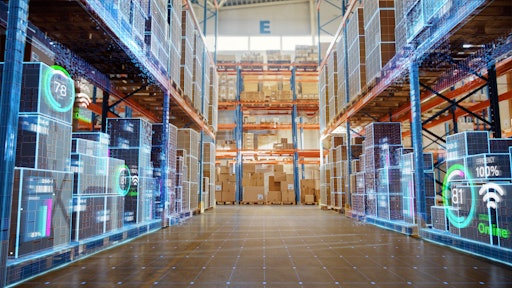 Gorodenkoff/adobe.stock.com
The term metaverse refers to an immersive environment created by the convergence of augmented reality (AR), virtual reality and mixed reality worlds accessed through a browser or headset.
Bloomberg Intelligence predicts that the global metaverse revenue opportunity could approach $800 billion in 2024. Making it the next big tech platform. Given its potential, retailers are seriously looking at metaverse to get a full understanding of what it is and what it means for their business and their future and how it can be used to extend value propositions to customers. A few leading retailers have already made initial moves by opening a presence on one or more metaverses. Fear of missing out is driving many retailers to aggressively explore the new universe and some of them have made some big investments into creating leadership roles.
Even as the metaverse is poised to be the next big moonshot project of every business it continues to be redefined. Leaving companies at a critical juncture to decide their path forward. Irrespective of how it evolves, one thing is certain that the metaverse will completely change the way businesses operate. It would do well for retailers to not view it as another new engagement or sales channel. They should be bold enough to cast their net wide. Here's the possibilities metaverse unfolds across the retail value chain from merchandising to supply chain and how businesses can be ready for it.
6 Possibilities in the metaverse
1. The rise of a 'merchverse' strategy for a bold, new, exciting world.
Metaverse offers possibilities for an unbelievable range of digital goods to appeal to the vanity of the avatars. From fashion, accessories, makeup, hair styles, tattoos and toys and can even create copies of any physical world goods and beyond. Metaverse channel planning brings unique advantages such as limitless creativity and scalability at lower costs transcending the constraints of the physical world while at the same time enabling an experience-led range of new products and designs. This brings an additional layer of complexity. The metaverse is here, but it doesn't mean retail shops are going away. As customers switch between the physical world and the digital space, retailers may require crafting a holistic merchandising strategy spanning both worlds.
2. From shoes that fly to virtual manufacturing factories, what you can dream of, you can build.
Retailers can push the boundaries of imagination for sourcing, designing and manufacturing. Led by the "Creator Economy" the metaverse will see a new breed of suppliers bourgeoning. These are independent creators and designers who can push the boundaries of product design for a digital-only world. This will most likely put immense pressure on existing suppliers to level up on design, material and technology. From building on 3D designing skills, driving innovation on materials, leveraging "phygital" manufacturing capabilities to shifting to smart contracts and NFTs. Supplier collaboration portals will make way for metaverse-driven supplier-manufacturer meetings, catalog review, and quality inspection drastically reducing travel needs. Sourcing will also be faster, better, and more cost-effective, reducing overall cycle time. NFTs will transform the way products are sourced, made, and bought. Manufacturing facilities in East Asia, Eastern Europe and Latin America would now compete with digital and virtual factories. Physical goods manufacturing will have to be augmented with design and manufacturing of digital goods. This will involve design and maintenance of 3D atomic parts catalogs and tighter integration with creators and suppliers. Additional complexity will come if the customer opts for delivery of the physical copy of digital goods. Digital twins of manufacturing facilities in the metaverse will enable full end-to-end visibility and control over these new complexities. Intellectual property, patents and trademarks will have to be filed for digital processes and goods to protect brands.
3. Fulfillment and payments are at an exciting intersection with newer options.
With the evolution of universal stores, a growing number of independent creators and designers, and the dematerialized nature of goods, network designs and cost of distribution of physical/digital goods may undergo dramatic reimagination. The physical supply chain will have to be redesigned to deliver "cross-world" orders, such as physical copies of digital goods should a customer want it. Newer payment and fulfillment options such as "buy on metaverse, deliver at home" or "buy on metaverse, deliver in NFT, to be physically delivered later" adds new layers of complexities in accelerating last mile and delivering on the customer promise.
4. Businesses will have tremendous opportunities to co-create value.
With everybody joining in the extravaganza, retailers will have enormous opportunities to co-create engagement zones with designers and partners and collaborate with a new generation of influencers. Given the "always on" and borderless nature of metaverse, marketing will take a new dimension, and this could be virtual fashion shows, influencer events and more. Getting the pricing and promotion strategy right will be crucial and even more so during the initial phase since metaverse is still a nascent platform.
5. Customer engagement will become multi-modal and multi-interventional.
Customer engagement will go beyond meeting them as they shop and will take on a multi-modal and multi-interventional dimension. Metaverse provides an excellent opportunity for retailers to extend their after-sales engagement and post-purchase service at a low cost. A secondary marketplace underpinned by NFT and blockchain technology will expand the circular economy, facilitating resale and renting of both digital and physical goods. While this is exciting, it is also equally important to address the complexities of returns management and reverse logistics of both virtual and physical goods that would need to be baked into the entire metaverse journey.
6. In-store experiences will become truly magical.
Since technology development for 'life-like virtual world experiences' is still some distance away for a large majority of consumers, retailers can build dedicated metaverse experience zones at physical stores. This would offer customers a preview of how immersive and magical shopping in a metaverse environment feels like. As the technology matures and metaverse becomes mainstream, it will enable segment of one, hyper-personalization from product to store layout.
How can retailers begin their metaverse journey?
As with any ambitious journey, it is about taking the first step. Metaverse is still a growing space and there will be resistance to any advancement in new technologies, but business can still take steps forward to ensure they are not left behind. Explore retail experiences and environments from different industries and gain inspiration from a variety of sources rather than trying to recreate the brick-and-mortar feel. To begin retailers should provide a metaverse copy of digital goods along with physical goods purchases, as this can accelerate mainstream adoption of the metaverse channel and platform. As the metaverse channel becomes mainstream, retailers can shift focus to "metaverse exclusives." Further, engagement and execution of sales can be segmented based on the type of merchandise "physical/digital engagement for physical goods" or "physical/digital engagement for vestural/digital goods."
Orchestrating seamless journeys across "omniverse" will require good technology integration between existing IT systems, Web 3.0 technologies and payment systems and new skills. The transition to metaverse should not be driven by FOMO but rather by passion and enthusiasm. Retailers need to be clear about their "why" before making the shift. It would do well for retailers to apply the lessons learnt across each transformation from multichannel to omnichannel to avoid the same missteps but get it right the first time, after which there would be no looking back.
Rather than take the leap of faith blinded by its sheer brilliance or success stories of other brands, retailers must craft a holistic and strategic approach, factoring in the fresh challenges and opportunities metaverse brings along with it.