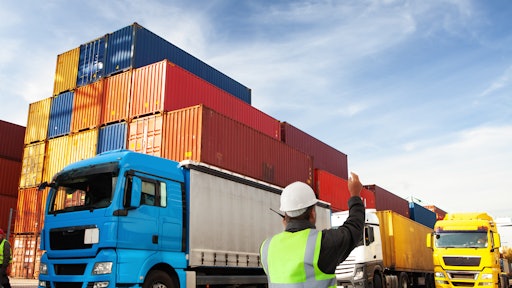 sculpies AdobeStock_244001622
During these challenging economic times, CFOs must safeguard their supply chain's resiliency. A resilient supply chain is defined by its capacity for resistance and recovery; having the capability to minimize the impact of a disruption; and the ability to recover quickly. Even when the current crisis subsides, there will always be the next one on the horizon, making this a critical component of ongoing planning for corporate executives. Habitually, companies think of the tangible benefits of increasing resiliency as an organizational defense – reducing downtime, limiting productivity loss or ensuring continuity of supply. However, resiliency should also be considered an offensive strategy, protecting lost revenue which could occur with delays.
Increasing resilience is more than insurance, it's a competitive advantage in the market and must be considered a critical aspect in a CFO's business model. Not only does resiliency planning safeguard an organization during disruption, but it enables acceleration during a recovery. Companies need to have a proactive, rather than reactive, approach to stay ahead of the competition. Achieving long-term resiliency begins with understanding risk through an assessment of vulnerability to supply risk exposures of key purchased products and the criticality of those products to business operations. There are four basic, tangible steps organizations can take to develop a resilient supply chain.
Diversifying your supplier base
There are several key benefits to supplier diversification when implemented appropriately. By encouraging competition, organizations can help drive down supplier costs. Nurturing a diverse supplier portfolio is crucial to lowering supply chain risk, allowing organizations to act dexterously when unexpected market changes arise. Engaging diversification tactics, while mitigating supply chain vulnerability when unforeseen factors arise, also creates a complex network of Tier 1 and Tier 2 suppliers as resources for a company's resiliency plan.
Deepening supplier engagement
As a company seeks supply chain resilience through supplier diversity, it's important to do so without alienating suppliers in the process. Maintaining transparent communication and setting clear expectations is essential to developing partnerships with suppliers and ensuring their honest feedback on market conditions.
Providing suppliers with quid pro quo marketing knowledge and connecting regularly preserves a mutual commitment and provides both parties with up-to-date information. By taking a relationship-oriented approach to supplier engagement, organizations can encourage long-term, quality collaboration. It is important to have frequent and transparent two-way communication with all Tier 1 suppliers and sharing the demand of forecasts.
Innovating equipment and operations
Looking internally, companies can make significant strides toward supply chain resiliency through investments in technological innovation. Logistics technology including software, Internet of Things (IoT) devices and RFID wireless tagging can provide data ranging from consumer analytics to good tracing and materials handling. Determining where improvements can be made and working together with suppliers to overcome challenges has proven significant cost reductions and supply chain streamlining.
Adapting internal processes
While integrating innovative technologies will help pinpoint and minimize supply chain risks, consistently re-assessing and adjusting internal processes will also improve supply chain resiliency. Ensuring teams are following the latest best practices for efficient supply chain management can reduce costs and waste while increasing productivity and supply chain resiliency. It is also important to increase communication between procurement, engineering and manufacturing to mitigate the ongoing risks that have stemmed from supply chain shortages and lengthened lead times. An initial step in adapting internal processes is asking the question "Am I contributing to the problem and if so, how can I change it?" Another solution is creating new and creative buying tactics to secure supply.
CHIPS Act of 2022
The CHIPS Act of 2022 funding onshore, domestic manufacturing of these essential components for organizations – particularly in the healthcare, automotive and manufacturing industries – provides an opportunity to build supply chain resiliency by diversifying a supply base to include lower-risk, domestic options.
No matter the industry, CFOs are responsible for supply chain resiliency and understanding their Tier 2 suppliers. Developing an open and engaged dialogue with Tier 1 suppliers, CFOs can make recommendations and drive mutually beneficial decisions. Most organizations have a basic understanding of their Tier 1 suppliers' manufacturing locations, redundancy, and business continuity plans. Where that knowledge often falls short is with their Tier 2 suppliers, who provide critical subcomponents to their Tier 1 suppliers. Many of these Tier 2 suppliers are located overseas, and for many, the recent global supply chain crisis has unveiled crippling dependency on international suppliers and the presumed availability of global transportation.
There were few industries left unimpacted by the recent supply chain crisis, and as a result, supply chain resilience will continue to be a prominent concern for leadership teams and a critical aspect in future business models. The United States has begun funding efforts for domestic supply chain resilience, and CFOs can take steps to mitigate crisis and develop supply chain resilience too. Begin building relationships to diversify, while engaging with existing suppliers to develop trust and grow supply chain networks of your own. Work internally to implement streamlining technologies designed to reduce loss and increase efficiency while enhancing processes to meet the demands of today's market.