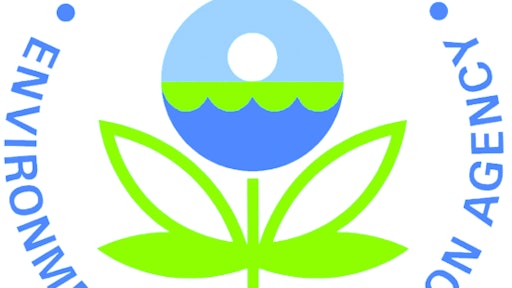 Industry Group Offers Guidelines for Produce Shippers
The North American Produce Transportation Working Group (NAPTWG) has created best practices guidelines for produce shippers and carriers, which is endorsed by the Blue Book and the Dispute Resolution Corporation and available for download at www.naptwg.org.
According to the industry group, "The document integrates multiple existing transportation guidelines into one best practices documents, which can be used throughout North America to ensure the ongoing vitality of the carrier sector."
The NAPTWG is comprised of more than 25 national and regional produce industry associations, transportation service providers, grower/shippers, and perishable receivers. In cooperation with United Fresh Produce Association, NATWG works to provide best practice resources to those involved in the fresh produce supply chain. C.H. Robinson Worldwide, Dole Food Company, and The Oppenheimer Group are among those companies that endorse the best practices of the NAPTWG.
Logistics Company Signs Up for Ryder's Flex-to-Green Lease Program
Ryder System, Inc. has inked its first Flex-to-Green lease agreement with Source Interlink, a publishing and logistics company.
Under the agreement, Ryder will provide Source Interlink with a flexible option to exchange diesel vehicles for natural gas-powered vehicles.
Last September, Ryder launched its Flex-to-Green lease offering to support sustainable transportation for private fleet operators. The lease offering involves the incorporation of fuel-efficient vehicles into customers' fleets, including liquid natural gas and hybrid vehicles. The deal provides customers with an opportunity to convert their conventional vehicles to new fuel-efficient ones.
Ryder's alternative fuel fleet includes compressed and liquid natural gas vehicles, which are offered in certain markets in California, Arizona, and Michigan, as well as hybrid vehicles, which are available in most U.S. markets.
The company became the first fleet provider to offer heavy-duty natural gas vehicles for the leasing and rental industry through a groundbreaking natural gas vehicle project with the San Bernardino Associated Governments (SANBAG) in Southern California.
Pressure Building to Raise Weight Limits Near Port of Houston
Texas lawmakers are under increased pressure from companies operating near the Port of Houston to raise truck weight limits beyond 80,000 pounds to accommodate freight transportation between the port and surrounding companies, such as New Orleans Cold Storage.
Jim Henderson, an executive with New Orleans Cold Storage, says the current weight limits no longer reflect the "global standard." According to Henderson, "South Carolina just changed theirs, and they were behind Houston. Houston is the last place where they have not updated the laws to react to the global standard."
Most other international ports have 100,000 pound weight limits, he says.
Currently, if cargo offloaded from a vessel weights more than 80,000 pounds, it has to be broken into separate loads before trucks can transport it to a local warehouse, which is typically about 5 miles form the marine terminal.
Changing the weight limits would require legislative action. Alternatively, Texas lawmakers could create a permitting process, as they did at the Port of Brownsville.
EU's Emissions Scheme Angering Air Cargo Sector
A number of foreign governments along with air carriers opposed to the European Union's new ruling on carbon emissions have discussed the possibility of retaliatory action against the scheme, which threatens to add more cost to air cargo shipments.
The proposal makes it mandatory for air carriers operating in the EU to buy carbon credits equivalent to the carbon dioxide emitted by their aircraft, effective January 2012.
Air carriers will be charged on an annual accumulated basis.
The EU's scheme has come under fire by various governments, who complain that it is unfair to unilaterally impose a tax without taking the consent of the rest of the world, making the move inconsistent with international law.
On February 6, China banned its airlines from paying the carbon emissions tax.
The official Xinhua news agency quoted the Civil Aviation Administration of China as saying the airlines are not allowed to pay the tax or add other fees without government permission.
"China objects to the EU's decision to impose the scheme on non-EU airlines, and has expressed its concerns over the scheme through various channels," Xinhua quoted an aviation administration statement as saying.
The statement said China would consider "adopting necessary measures to protect interests of Chinese individuals and companies," but did not say what those measures would be.
IATA, the International Air Transport Association, which represents about 240 airlines comprising 84 percent of global air traffic, estimates the new emissions rules will cost airlines up to 900 million euros ($1.17 billion) this year and rise to 2.8 billion euros in 2020.
Not surprisingly, environmentalists support the EU's scheme, one of the most far-reaching measures adopted by any government to regulate greenhouse gas emissions.
Although only 3 percent of total manmade carbon emissions come from aircraft, aviation is the fastest-growing source of carbon pollution.
Jamaican Food Exporters Not Prepared for U.S. Food Rules
Nearly half of Jamaica's food exporters aren't able to comply with the U.S. Food Safety Modernization Act (FSMA), according to Jamaica's Food Safety Modernization Coordinator, Beverley Miller.
Inspections of food exporting facilities carried out by Jamaican officials revealed that 44 percent of those facilities "are in need of major assistance" in order to meet FSMA regulations, said Miller.
The U.S. market represents a huge opportunity for Jamaican food exporters, therefore the Jamaican government has decided to help exporters with funding in order to comply with the more stringent food safety regulations.
Researchers Announce Results of PigTracker RFID Study
Researchers in Denmark have completed a three-year study conducted by the Danish Agriculture & Food Council's Pig Research Center, which tested ultrahigh-frequency (UHF) RFID technology to track pigs from a few weeks after they are born until they are sold or received at a slaughterhouse.
The project, known as PigTracker, found that UHF technology read tags at a higher rate than was achieved using low-frequency (LF) tags (the type of RFID technology more commonly utilized for animal tracking), and was also less expensive.
During the study, the UHF tags worn by the pigs were read from a distance of 2 meters (6.6 feet) at a 100 percent read rate, while farmers who have used LF technology, reported that those tags could only be read from approximately 20 centimeters (7.9 inches).
Currently, most cattle in Denmark wear LF tags, as is required by federal mandates, and while farmers are not required to track their pigs electronically, many have also tried the LF tags in order to improve visibility into the location of each pig and to provide an automated record of every animal's history and medical treatments or vaccinations.
TrilliumHD to Open CNG Fueling Station in Wisconsin
TrilliumHD will open a new CNG fueling station in late March in De Pere, Wisconsin.
Public access to the fuel will be available to anyone with a CNG vehicle. The station's customers, however, will be heavy-duty (HD) trucking and transportation fleets. Special fueling programs will be available to fleets wanting to take advantage of the economic and environmental benefits of CNG.
"Natural gas makes good economic sense as a transportation fuel for our country," said Charles Koontz, managing director of strategic business development for Integrys Transportation Fuels. "With an abundant supply of domestic natural gas, forecasts show low and stable long-term prices for CNG," he said.
"It isn't affected by the global issues that make gasoline and diesel prices so volatile. Through TrilliumHD, we want to build a network of over-the-road CNG fueling stations to ensure CNG is a convenient, readily accessible fuel for drivers."
According to Natural Gas Vehicles for America, there are less than 20 natural gas stations in the state of Wisconsin.
Changes in the Trucking Industry
According to the Food Safety News, the Food Safety Modernization Act (FSMA) will require changes in the trucking industry. FSMA states the trucking industry needs to "improve tracking and tracing of processed foods and fruits and vegetables that are raw agricultural commodities in the event of a foodborne illness outbreak."
For truckers, improving traceability means using the latest technologies, such as Global Positioning Systems to keep a record of where every pallet of food is at any given moment, as well as where it came from and where it is distributed, reported FleetOwner. Tracking food at a high level of detail will allow companies to cut down on wasted fresh product that can become spoiled in transit.
Currently, about 5 to 7 percent of fresh produce is lost during transportation. Such tracing technologies have now improved to the point where companies can keep track of not only where a product is, but also the temperature it's stored at, among a wealth of other information.
"Technology is actually pretty good," said Dr. John Ryan, president of Ryan Systems, who has spent more than 25 years developing high-tech quality control systems. "You can use sensors to get temperature readings at the pallet level and you can use GPS to track the load and cellular technology to transmit the temperature data in real time. We can also use sensors to detect tampering or find explosives."
A set of Guidelines for Sanitary Transportation of Food was issued in 2005. The Department of Health and Human Services has yet to publish its protocol for food transportation as mandated by FSMA.
EPA to Penalize Non-compliant 2012, 2013 Engines
The Environmental Protection Agency (EPA) issued an interim rule to make nonconformance penalties available to manufacturers of heavy-duty diesel engines in model years 2012 and 2013 for emissions of oxides of nitrogen.
The penalty would be approximately $1,900 per engine and could increase over time. This rule is being issued in response to concerns about the continued availability of International Truck engines while they pursue the certification process for an engine that will comply with the 2010 requirements.
Engine manufacturers can meet the current EPA requirements with non-compliant engines if they have previously earned credits by selling engines that surpassed the emissions requirements in place at the time of sale.
Meanwhile, California presents another set of concerns. The state has its own emissions regulations that do not allow for the sale of non-compliant engines once the banked emissions credits run out.
Talks Underway for Truck-Only Freeway in Southern California
Transportation officials in Southern California are discussing plans for a truck-only east-west freeway joining two major interstates. The plan is part of a comprehensive 30-year regional transportation plan for the area to improve the movement of goods in Southern California.
Specifically, officials are considering a truck-only link between Interstate 710 in Commerce, California and Interstate 15 in Ontario, California.
Approximately 40 percent of the goods coming into the U.S. arrive at the port complex of Los Angeles-Long Beach, and that contributes significantly to the 13,000 trucks, on average, that cross from Los Angeles County into San Bernardino County along current corridors every day. And, that number is expected to nearly double by 2035.
Officials are putting a heavy emphasis on "clean" trucks, too. For instance, the proposed truck-only freeway could be limited to zero-emission trucks that run on alternative fuels.