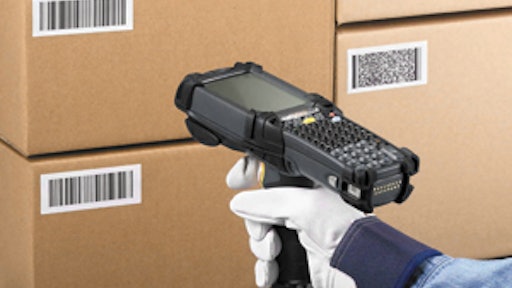 When Ce De Candy Inc., the manufacturer and distributor of Smarties candies, learned it was going to have to comply with the FDA's Food Bioterrorism regulation, the company began to look for a technological fix that would enable it to meet the new requirements.
The regulation stipulates that all food manufacturers maintain records that allow precise traceability of all raw goods that go into their products.
"We really didn't want to disrupt anything," says Rick DePinto, information technology manager of the Union, NJ-based candy company. "We're happy with how we manufacture our product. I didn't want to come up with a solution that was going to slow that down."
The candy maker was manully keeping track of documentation, collecting volumes of paperwork from suppliers for all ingredients received. Workers manually kept track of which batches those ingredients wound up in.
In addition, Ce De Candy had to keep written documentation—bills of sale and lading—that indicate where finished product is being shipped through the distribution channel.
This process is susceptible to errors. Recording information manually allows for transposition of numbers, illegibility and other issues. And productivity takes a hit when companies are using their own personnel to do recalls.
Compliance Leads To Benefits
Even though it was a compliance issue, Ce De saw this as an opportunity to remove the manual collection of data and automate it. The company turned to Motorola to help it meet the FDA's requirements.
"The bioterrorism act really comes down to being able to document where your components or raw materials are coming from," says Kevin Prouty, senior director, manufacturing solutions for Motorola Inc., Schaumburg, IL. "If anything was tainted, we need to have a full track record of where everything is, so that we can do a recall."
Ce De decided to implement a solution consisting of the Motorola MC9000, a mobile computer that would be running PTS's TracerPlus software. It includes the Motorola WS5100 Wireless Switch, AP300 Access Ports and the ES3000 with Power over Ethernet (POE) Switch.
The configuration to Ce De Candy's processes took about a week and the solution was fully deployed approximately four weeks later. In all, the manufacturer utilizes five of the handheld units.
"The units run on Windows mobile," says Prouty, "in three different modes—802.11 standard wireless Ethernet, a cellular analog network or a data network, and batch mode. In the batch mode, it can be used without any connect and later plugged into a PC to download the information."
The devices also have built in scanning technology and are used to scan raw materials received from vendors in entry areas, which is then placed into inventory in the warehouse. Each material is immediately assigned a raw material lot number which will eventually be connected to a finished good and its finished goods lot number, as per the bioterrorism regulation.
Ce De records the finished goods lot number during the pick and pack process, in order to tracking finished goods, until they are shipped out against a customer order.
The company has realized some additional side benefits as a result of meeting the requirements.
"From the data collected by the units," notes DePinto, "we can tell the quantities of every product made and the quantity used of each raw material on a day to day or shift to shift basis. We have all the details."
As a result, the company also has daily production numbers.
"You can tell how many were made and when by each shift, so you can look at how all of the transactions happened to a minute-by-minute basis," says DePinto. "You can kind of get an idea of how the shift went."