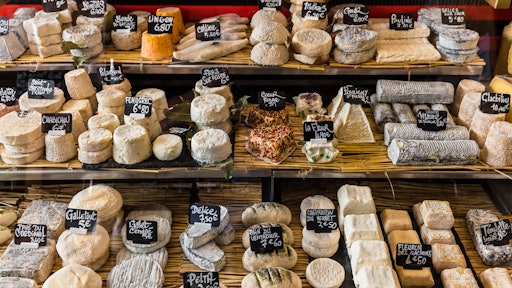 Getty Images
Americans are preparing for the Superbowl this year by purchasing 88 million pounds of cheese, enough to cover the entire Mercedes-Benz Stadium football field.
The Superbowl is the second biggest food "holiday" of the year. According to the USDA, cheese sales rise 10 percent in preparation to game day.
"When it comes to football, Wisconsin cheese is a staple for every party and tailgate," says Suzanne Fanning, senior vice president for Dairy Farmers of Wisconsin and chief marketing officer for Wisconsin Cheese. "Everyone's favorite snacks and foods include cheese, from pizzas, nachos and hamburgers, to chili, queso dip and cheeseboards."