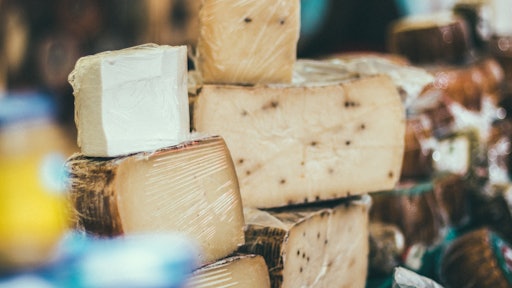 In an effort to better understand the economic impact of coronavirus on the cheese industry, the American Cheese Society (ACS) released a survey to members across the nation titled "COVID-19 Pandemic Impact on the American Cheese Industry: Business Operations." Conducted in May 2020, the survey compiled data from nearly 1,000 members including producers, distributors and buyers.
"It is important for us to understand how our members and their businesses are coping during this pandemic, as well as how ACS and consumers can help support the industry," said Marianne Smukowski, board president of ACS. "The unwavering dedication that the community has had in ensuring the safety of employees and consumers has been heartening during these uncertain times."
Across the industry, members are feeling the impacts of COVID-19. Their distribution channels – often restaurants and other food services – have been decimated by the closures related to the virus. With a reported 58 percent decrease in overall sales, many businesses do not have the financial reserves to sustain themselves for months. Managing cash flow, obtaining financial support, as well as managing staff adds complex challenges that have resulted in 71 percent of survey takers applying for debt relief or financial assistance to stay afloat in this new reality. Thirty percent have either laid off or furloughed employees, and 48 percent have reduced employee hours.
In many cases, members are using this as an opportunity to pause and improve business models, as well as explore new methods to package and distribute their products directly to consumers. The survey shows that 57.5 percent have identified new distribution methods for their products with 51 percent seeing an increase in overall e-commerce sales.