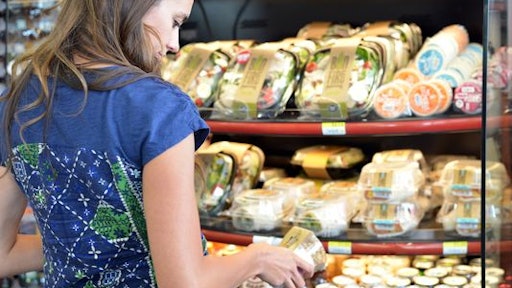 Holiday shopping season has kicked off to a strong start and it's not just limited to the traditional retail sector: the food industry is also booming as well.
According to a report released by the National Association of Convenience Stores (NACS), an estimated 165 million people shop at convenience stores every single day.
The survey found that Americans rely on convenience stores for many reasons such as refueling vehicles, grabbing snacks or beverages in less than four minutes. Shoppers visit the stores for the convenience of a one-stop shopping experience while experience fast service. Additionally, 83 percent of the food, drinks and snacks that are purchased are consumed within an hour of buying them.
"Half of America stops at a convenience store every day, though people may not even think about the experience because it is so quick and convenient," says NACS vice president of strategic industry initiatives Jeff Lenard. "Throughout the remainder of the year plenty of holiday shoppers will visit convenience stores to fill up their cars, grab a quick drink or snack as they hit the roads, or even buy gift cards and stocking stuffers at c-stores."
Convenience stores boast close locations to consumers as at least 93 percent of Americans live within 10 minutes of one. Additionally, 30 percent of respondents said that the stores are convenient due to short lines and ample parking. Meanwhile, 48 percent of gas customers say that they went inside the store they lasts time they refueled their vehicle to purchase a beverage.