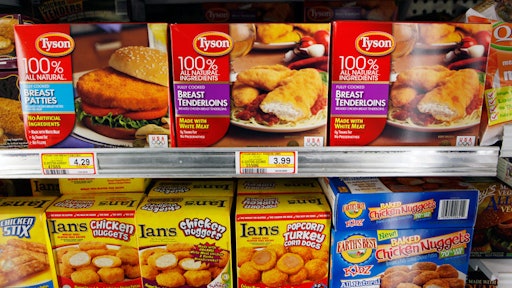 The Wall Street Journal reports that Tyson Foods is setting its sights on international acquisitions to help stabilize its business and reduce exposure to U.S. agricultural-market swings.
The company is reportedly looking in new markets and wants to revamp its strategy in China as earlier investments there have struggled. Tyson has been on a mission to rebuild its overseas presence to harness growing protein demand, MarketWatch reports.
Currently, the U.S. meat industry is facing challenges as chicken and pork production have risen to record levels this year. Cheap and abundant meat has made competition stronger between low-cost goods and has cut into chicken demand for suppliers like Tyson, MarketWatch reports.