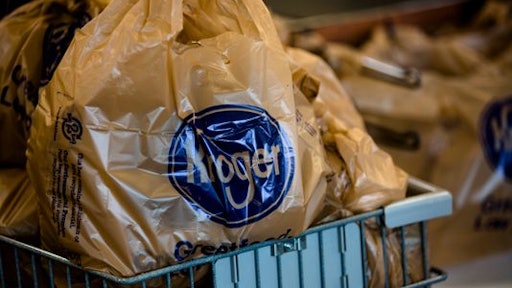 Reuters reports that Kroger and Walgreens are partnering together to allow customers to order online and pick up groceries as some Walgreens stores.
This is just the latest Kroger's latest attempt in upping its e-commerce presence. The company already has a series of grocery delivery tests in process as well as grocery pick up experiments.
The pilot program with will be tested in 13 Walgreens stores near Kroger's Cincinnati headquarters. Customers will also be able to shop for Kroger brands such as Simple Truth at the Walgreens stores.