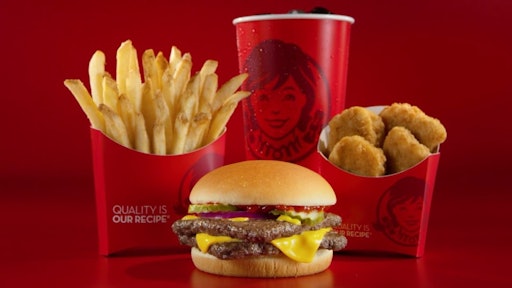 CNBC reports that despite a booming economy and low unemployment, Wendy's customers are still struggling to spend. The company reports that nearly 40 percent of its consumers earn $45,000 and under in income, and they're not experiencing wage growth to extent as the rest of the consumer base. 
Even if their customers have a limited income, the restaurant chain is searching for ways to get people to eat at its restaurants. Wendy's compelling offer to customers is offering fast, convenient and affordable food, all while serving high-quality meals. By having fresh-cut vegetables and fresh beef, consumers are still buying their food. 
Convenience is starting to take on a new meaning within the restaurant industry. Wendy's is noticing that delivery is starting to become more important. The company recently partnered with DoorDash to start delivering meals. In-house restaurants now utilize mobile ordering and in-store kiosks as well. 
Now that the company has started to offer delivery, the average check is almost two times more than the average check in the restaurant, CNBC reports.