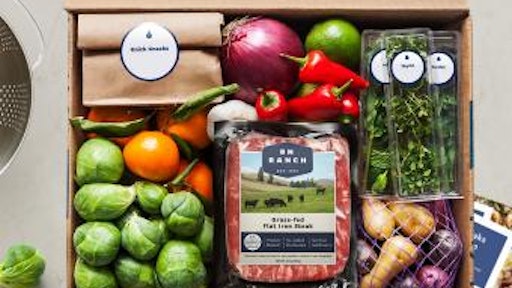 Blue Apron is starting to see a drop in orders as consumers are starting to ditch meal-kits.
Reuters reports that the company's total number of individuals who paid for one order from its service decreased 24 percent during this most recent quarter. Number of orders also dropped 23 percent.
Recently, the meal-kit industry has been facing intense competition from its peers, but now grocers and restaurants like Chick-fil-A are starting to sell their own ready-to-eat meals. Amazon has also recently started selling meal kits as well.
Blue Apron's revenue fell to $179.6 million from $238.1 million this year, Reuters reports.