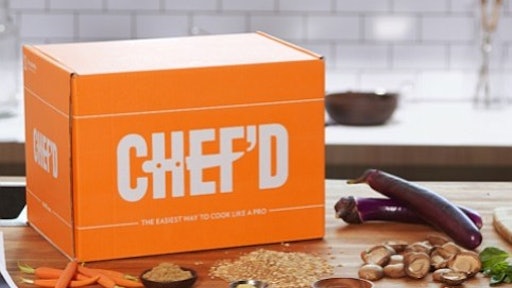 Major meal-kit company, Chef'd, unexpectedly shut down services, Business Insider reports.
According to an internal email, the company only alerted its 350 employees that that it was ceasing operations the day of.
"We have had some unexpected circumstances with funding for the business," founder and CEO Kyle Ransford said in an email to employees on Monday evening. "Due to setbacks with financing, unfortunately, we are ceasing operations for all employees, effective today, July 16, 2018. If we had been successful with these funding efforts this difficult decision would have been avoided."
However, some employees knew of the news prior to the email during a company-wide conference call. At the Pico Rivera, California location, all employees were sent home immediately following the call with the knowledge they no longer had jobs.
Business Insider reports that the workers will receive wages through their last day of work as well as accrued vacation days.
The sudden closure comes as a surprise after the company released a series of major announcements, Business Insider reports. Chef'd announced it would sell its meal kits in certain Walgreen locations in New York. The company also announced it would be partnering with Byte Foods to stock meal kits in the company's smart fridges. According to Business Insider, the company raised $35 million from Campbell's and Smithfield Foods last year as well.
Chef'd became the biggest meal-kit service that didn't rely on a subscription model since launching in 2015. According to Business Insider, the company employed around 400 workers, primarily in warehouses.