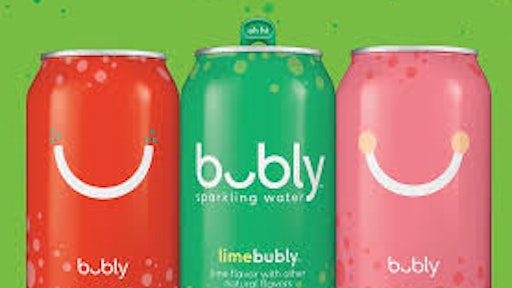 PepsiCo is releasing its own take on sparkling water with their new product Bubly. The new drink aims to compete with La Croix by releasing television commercials during the Academy Awards, one of the most viewed television events of the year. Since La Croix doesn't use traditional mass-media advertisement, Pepsi believes this will be their biggest launch yet. Pepsi is the first beverage company to directly challenge La Crois.
Soft-drink consumption reached an all-time low in 2016, while bottled water consumption continues to rise. Pepsi and their competitor Coca-Cola continue to release products with less sugar for their health-conscious customers. This is Pepsi's first attempt with sparkling water.
"We created Bubly to provide consumers with a great-tasting, flavorful, unsweetened sparkling water in a fun, playful and relevant manner that is unlike anything we've seen in the sparkling water category today," Todd Kaplan, who oversees water brands for PepsiCo in North America, said in a statement.
To read the full original article, please click here.