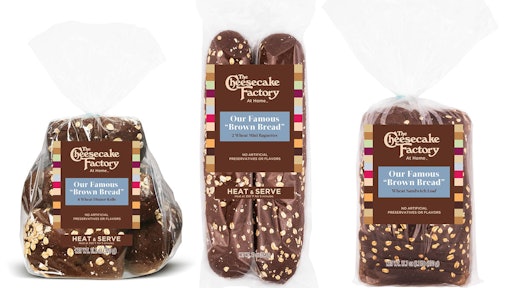 The famous bread will be available in store and on the company's website.
Cheesecake Factory's brown bread is finally getting its chance in the spotlight.
The restaurant chain plans on selling its fan favorite bread online and in grocery stories. Three variations will be available: heat and serve dinner rolls, mini baguettes and pre-cut sandwich loaves.
To read the full original article, please click here.