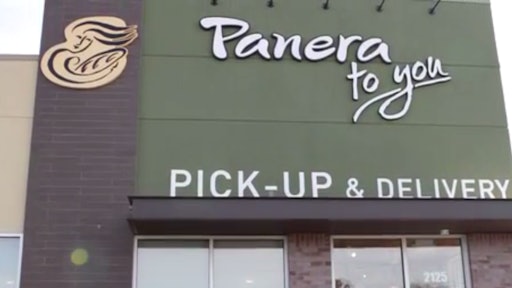 Panera Bread Co. is investing in a program to build an in-house delivery network at 10 percent of its system this year, executives said Wednesday, Nation's Restaurant News reported.
The St. Louis-based company expects to have delivery offerings in 200 to 300 of its 1,972 company and franchised units by the end of the year, said Ron Shaich, Panera founder, chairman and CEO, in an earnings call with analysts.
"We couldn't be whipping the troops harder on this one," Shaich said, noting that the increase in the number of delivery units, which has been tested at 25 locations in two markets, is expected to be tenfold for the year. "We couldn't be moving more quickly. We think this is a very significant opportunity with very attractive economics."
In addition to announcing the delivery strategy, Panera Bread executives said they completed in the fourth quarter a "small investment" in the five-unit urban-craft Tatte Bakery in the Boston area.
To read more, click here.