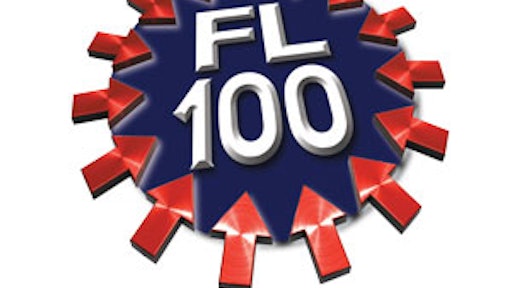 Today's food companies face a variety of logistical challenges-rising fuel costs, increasing customer demands, safety and security issues and fierce competition-to name just a few. For the fourth year in a row, Food Logistics has identified the top 100 technology solution and service providers to the food industry.
The FL100 is a resource of software, hardware and IT service providers that focus on the unique needs of companies in the food supply chain, including manufacturers, retailers, grocery wholesalers, convenience and foodservice distributors, and third-party logistics providers.
These companies are selected based on their proven track records and expertise in providing food companies with technology and services to help them meet business objectives.
We've provided a chart on pages 26 and 28 that lists 18 categories of technology solutions and identifies which solution(s) each of the FL100 offers. On the following pages, we list the FL100 with more details, including solution names and web addresses, so you can follow up with those companies that meet your company's needs.