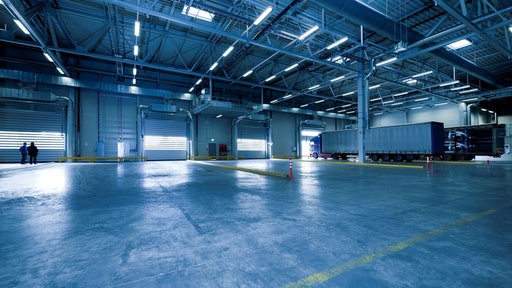 Getty Images
Supply chain restructuring in response to COVID-19 may lead to new practices that drive demand for an additional 400-500 million square feet of industrial distribution space in the United States, according to a new CBRE report.
Supply chain disruption—notably transportation restrictions—due to COVID-19 has affected most businesses in the United States. As a result, many businesses will restructure their supply chains to protect against potential severe disruptions in the future. Likely scenarios will see businesses increasing their inventories to be closer to consumer and manufacturing locations, which will in turn  drive demand for more industrial product.  
According to CBRE Research, a 5% increase in business inventories would translate into between 400-500 million square feet of additional warehouse space demand.   Businesses may also increase near-shoring or re-shoring production to develop a stronger domestic supply chain.
While U.S. seaports would most likely be targets for this activity, tight inventory will make that difficult. Therefore, inland hub markets will likely benefit; these include markets like Inland Empire, Atlanta, PA I-78/81 Corridor, FL I-4 Corridor, Memphis, Greenville and Central Valley, CA.  
"Many businesses will take the lessons learned from recent supply chain disruptions to build stronger and more reliable domestic supply chains," says Matt Walaszek, associate director of industrial research at CBRE. "Businesses will increase inventories to avoid product shortages, and, they will establish a stronger domestic pipeline to insulate against the reliance on foreign markets and long-distance transportation. This will continue to drive more demand for industrial space in the U.S."