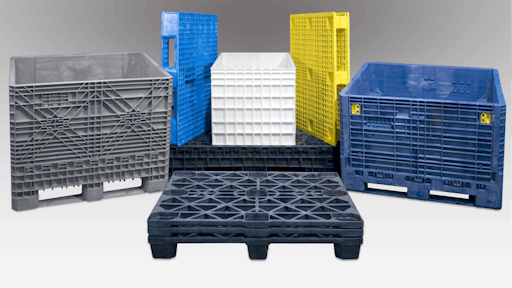 Wilmington Machinery
The use of plastic pallets has increased over the years because they are very durable, clean, highly reusable, ideal for pallet wrapping machines, and have a longer lifespan compared to wood. Plastic pallets also make it easier for companies to sterilize to meet strict hygienic requirements.
Wilmington understands that many customers are not ready to buy a plastic pallet molding system immediately and why they have a new solution for molders.
Wilmington Machinery now offers pallet prototyping in its state-of-the-art laboratory for those who need to prove their pallet design before committing to the full system. Customers will work with their design team to develop a pallet suitable for their project; they can purchase and test the mold at our facility.