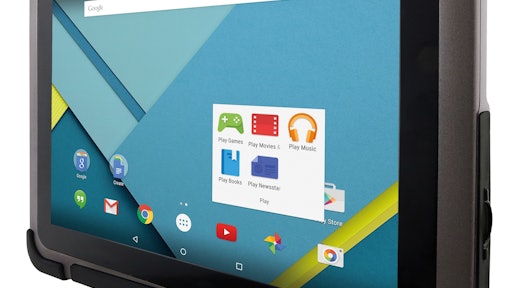 NetMotion
JLT Mobile Computers, a leading supplier of reliable computers for demanding environments, announced a technology alliance with NetMotion, a provider of dynamic Wi-Fi and cellular connection management solutions designed to improve the productivity of today's mobile workforce. The partnership will make NetMotion available to JLT's range of rugged mobile devices.
JLT offers a broad range of high-performance vehicle-mount terminals, tablets and handheld computers as well as comprehensive support, maintenance and solution services for warehousing, manufacturing, transportation, ports, agriculture, mining and other demanding environments.
NetMotion is a privately held, Seattle-based software company specializing in managing mobile performance by helping connected devices such as smartphones, laptops and tablets operate more smoothly, seamlessly and productively even in poor network environments. NetMotion tools include network monitoring, diagnostics and analytics to improve mobile device performance, troubleshooting and security; policy management to prioritize mission-critical applications; and data encryption, compression and split tunneling functionality to facilitate reliable and seamless connectivity.
"Our customers demand reliable, flawless connectivity, even in the most challenging environments. JLT's partnership with NetMotion will make available industry-leading connectivity management tools that enable seamless, secure, and optimized wireless data service to all devices, no matter where they are," says Eric Miller, chief executive officer at JLT Mobile Computers USA. "With NetMotion, JLT devices avoid network slowdowns, bandwidth costs go down, and IT has the tools it needs to keep track of everything."
JLT's partnership with NetMotion not only helps JLT customers take full advantage of their JLT hardware, but by enhancing device connectivity and operation, remote device management, updates, diagnostics and content delivery all also become faster and simpler. The NetMotion client-server system tools transparently monitor, analyze and optimize application, network, device, server and API performance, elevating connection management to the same high standards of productivity and reliability as JLT's rugged computing hardware.
JLT customers will be able to select from NetMotion products such as NetMotion Mobile IQ for monitoring and trend tracking, NetMotion Diagnostics for finding and fixing connectivity issues, and NetMotion Mobility for mobile-optimized VPN connections. These allow organizations to tailor-build powerful, customized systems that meet their business objectives as well as the needs of their IT operations and field workers.