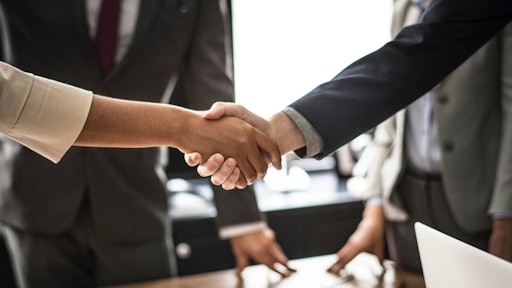 Cooks Venture is pleased to announce a $4 million capital raise led by Golden West Food Group as part of a long-term strategic partnership with the company. This investment will enable expansion of national distribution to wholesale and retailers. Cooks Venture is proud to simultaneously announce the hire of Ankur Agrawal as chief financial officer. Agrawal was instrumental in securing the agreement with Golden West Food Group. 
"Consumers are always looking for a wider variety of ethically sourced meats, and we like to be at the forefront of what's new and innovative in the market", says Josh Solovy, president, Golden West Food Group.  "We align with Cooks Venture's philosophy that better animal husbandry yields higher quality, great tasting and better for you foods.  That's why we invested in Cooks Venture and believe they, in short time, will be a market leader for pasture raised, heirloom and heritage bred, regenerative poultry in the US."
Agrawal is joining Cooks Venture at a time of rapid expansion. Fresh off the heels of raising $12 million in secured financing, the company is working to advance the capacity and reach of regenerative farming nationwide. Agrawal will apply his deep financial knowledge to lead the company's sustainable growth, building new investor partnerships and establishing core processes.  
Cooks Venture, founded by Matthew Wadiak, former COO and founder of Blue Apron, is establishing regenerative agriculture systems through a combination of crop science, animal breeding and husbandry and long-term data monitoring.
The company's first offering is pasture-raised, slow-growth, heirloom chicken raised on their 800-acre farm, hatchery and breeding facility in Northwest Arkansas. Cooks Venture's breeding program is redefining Ag Tech for poultry. "I have raised and breed animals for food for five decades and am painfully aware of industrial poultry production," says Bill Niman, animal welfare expert. "Cooks Venture's unique breed, the "Pioneer," is the product of over a decade of research into better, slower growing genetics, and is the best tasting chicken I have ever had. Finally, we have a scaled humanely raised, slower growing, affordable and delicious alternative that doesn't torture the animals, farmers, consumers or the environment."
Cooks Venture's mission seeks to improve and bring innovation to the American food system. They are redefining how agriculture technology and genetics for monogastric animals interact in developing better practices to create economies of scale for farmers which in turn provide profitable returns for farmers and private business.