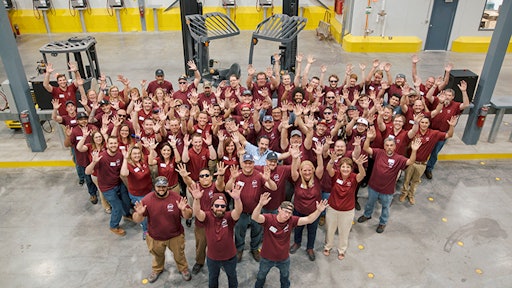 Dot Foods
Dot Foods, Mount Sterling, Ill., announced that Dot Foods Arizona will add 70,000 square feet to its warehouse, which has only been in operation for 2 years. The $12.5 million expansion project starts in January, and is expected to wrap up by late summer or early fall.
Dot plans to hire 70 new warehouse employees and regional delivery drivers over the next three years.
"I'm always happy to share news of an expansion because it means we continue to grow, which is great news for us all," says Dick Tracy, president. "Thank you for your continued hard work and dedication to our success."
The current 190,000-square-foot distribution center includes refrigerated, frozen and dry storage and a garage to service the Dot Transportation, Inc. (DTI) fleet.
The expansion will nearly double the freezer space and expand the dry warehouse by about a third, and add dock space and an outdoor dining area for employees.
"Our success in this region is due in large part to the deep pool of talent in the community, which has helped us build an incredible team," says Rocky Vecera, general manager. "We've been fortunate to draw a skilled workforce from Bullhead City, Mohave County, and beyond, and we're always looking for talented people to join our team."