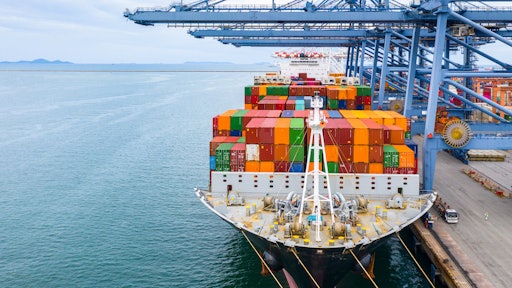 Kalyakan/stock.adobe.com
The government of California secures a partnership with flexible warehousing platform Chunker in an effort to alleviate and prevent supply chain bottlenecks that plagued the state the past two years. The partnership is part of an executive order put in place Oct. 20, 2021, launching a variety of both temporary and permanent measures to dampen the effects of the driver shortage and supply chain crisis. Six sites in California were identified and leases signed to store shipping containers on state property to help alleviate congestion at the ports.
Chunker,

the national warehouse marketplace, has leased the six sites from the state Department of General Services for one year, with an option for a second year. The sites include three armories (in Lancaster, Palmdale, and Stockton), a former prison site (Deuel Vocational Institute in Tracy), and two fairground sites (San Joaquin County and Antelope Valley Fairgrounds).

Chunker

will coordinate between California ports, shipping/trucking companies, and cargo owners to help move containers and free up needed space elsewhere.
Since the Governor signed Executive Order N-19-21 in October, notable actions have included:
A strategic partnership between the California State Transportation Agency (CalSTA) and the U.S. Department of Transportation for up to $5 billion in loan financing to advance a comprehensive, statewide portfolio of freight, goods movement and supply chain resiliency projects.
Issuing temporary permits allowing trucks to carry increased loads on state highway and interstate routes between the ports of Los Angeles, Long Beach, and other statewide ports to expedite transport of international commerce between ports and distribution centers.
Doubling the Department of Motor Vehicles' capacity to conduct commercial driving tests to address the national shortage of workers in the industry.
Securing a 22-acre pop-up site, in partnership with the California Department of Food and Agriculture and the U.S. Department of Agriculture, located at the Port of Oakland to assist agricultural exporters in storing products and getting them onto containers. This site is expected to be operational on March 1.