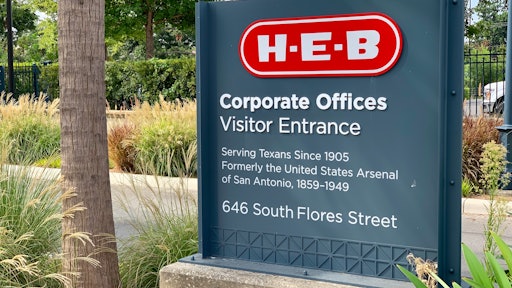 H-E-B
H-E-B is continuing to grow its presence in Texas by constructing a state-of-the-art tech center at its San Antonio headquarters.
The 150,000 square foot, five-story facility will house up to 1,000 H-E-B partners. Construction is expected to begin next year and is tentatively set for completion by summer 2022.
"H-E-B continues to have an outsized impact on our community. One of our region's greatest strengths is our willingness and eagerness to serve others, and H-E-B consistently leads the way in this respect," said Graham Weston, co-founder of Rackspace and Geekdom. "These 1,000 Partners will be digitally innovating from right here in downtown San Antonio, serving Texans everywhere. Another thing we do exceptionally well as a region is celebrate. Today, we should all celebrate H-E-B. 500 new tech jobs in our community is the type of commitment that sets us on an entirely new path."
The new workspace will offer a variety of dynamic work areas spread throughout the floor plan, including open collaboration areas, individual work spaces and meeting rooms equipped with advanced technology and video conferencing capabilities.
For H-E-B, this growth is part of a companywide push to integrate more innovative technology-based services into its digital lineup. Along with the acquisition of Favor, H-E-B continues to expand its e-commerce offerings such as H-E-B Curbside and H-E-B Home Delivery, which are expected to be at over 200 locations by year's end, and H-E-B Go, a mobile solution that allows people to scan and pay for their items with their phones.